Insane Fan Theory: Avengers Endgame Spoilers On Hands Of Brie Larson, S. Johansson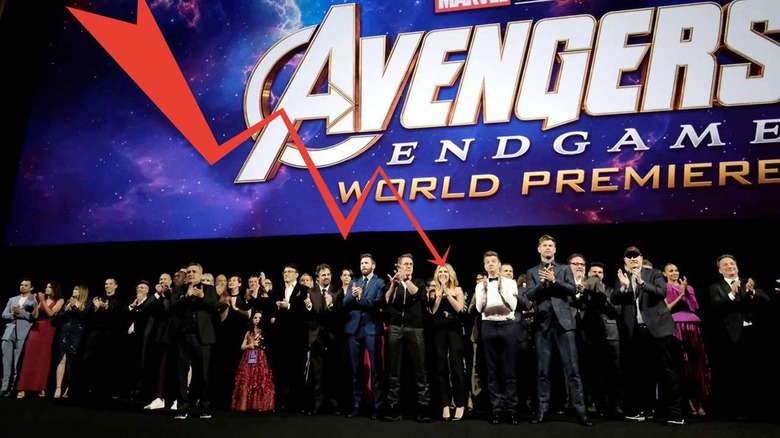 Over the weekend the movie Avengers: Endgame had a red carpet premiere before its general release on the 26th. Reviews aside, there's still time to find your fair share of fan theory madness and Avengers Endgame spoilers aplenty. You won't find any insider tips or early viewings here, but we DO have one more piece of bonkers long-game theory data to dish up, and it centers on the left hands of Brie Larson and Scarlett Johansson.
Before you go any further, know here that you might have Avengers: Endgame spoiled for you by the end of this post. I personally think the following is absolutely awesome nonsense – but there's still a chance! Let's begin by looking at the left hands of Brie Larson and Scarlett Johansson at the red carpet premiere of Avengers: Endgame.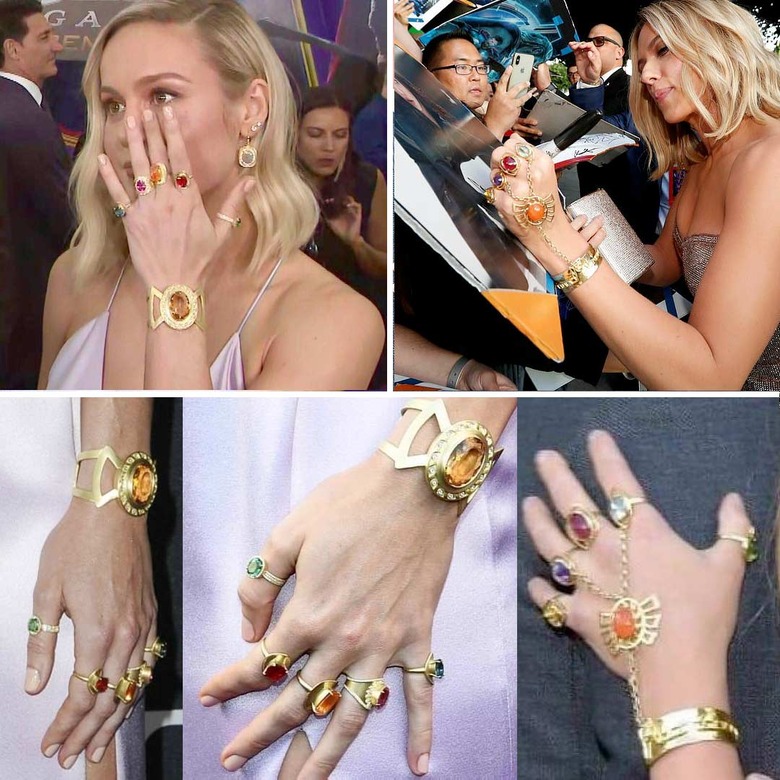 Both women have rings that match those of Thanos. This isn't the secret bit – the gauntlet with the Infinity Stones has looked the same in comics and movies for well over a decade. But to wear these here and now – what's this mean for the future of the Marvel Cinematic Universe and Marvel under Disney?
Let me drop some outlandish fan theory insanity unto your MIND right now. Imagine that Patton Oswalt knew the plot to the next big movie AFTER Avengers: Endgame. Imagine he never suspected that Marvel / Disney would take his film proposal seriously, so he went ahead and used it as an ad-lib in a television show.
Below you'll see the full cut of Oswalt's Parks and Recreation Star Wars Filibuster. This is an epic rant that was far, far too extensive to be contained by the original episode of the massively successful show.
Remember that Parks and Rec was the jumping-off point for Chris Pratt, a man who would turn his sudden fame into an entry point for a year of starring roles. He went ahead and got the role of Star Lord, the greatest galaxy-rolling superhero in the Marvel Cosmic Universe – by far!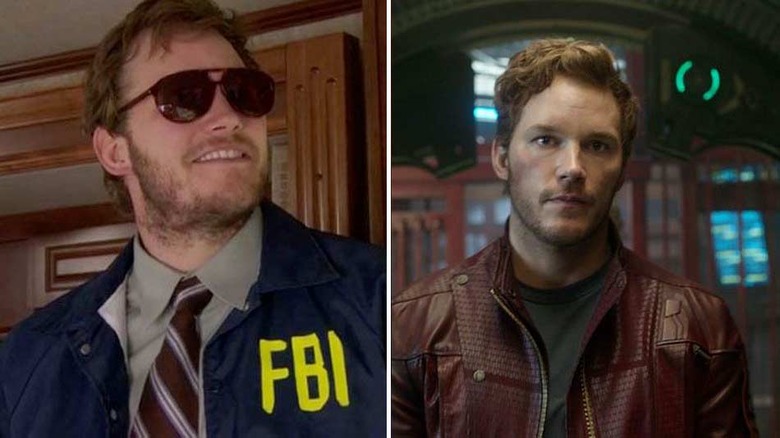 Imagine Disney was so impressed by Pratt's performance in Guardians of the Galaxy that they went back and found the moment where Patton Oswalt dropped the greatest movie plot of all times. From there, the plan was hatched, and the first clues were dropped by the two most heroic women in the Marvel Universe, VIA the fully intact Infinity Stones here, in our realm.
Or it could just be that rings are fashionable, and that Larson and Johansson planned to wear fun similar ring sets at the event, because they're friends in real life. On that note, and clearly not in on the plot: Miley Cyrus was at the event, too, but her rings did not match the theme.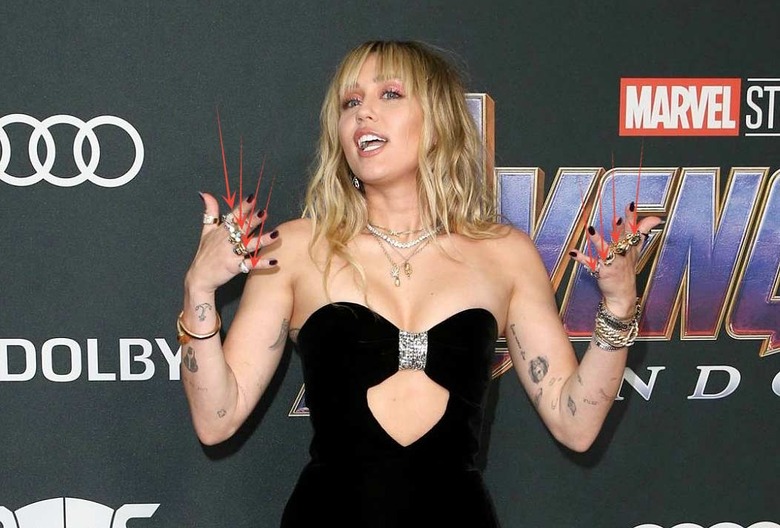 Take a peek at the trailer for Avengers: Endgame right now, and save us a seat at the theater this Friday. We shall be there, probably multiple times.