AVADirect is now offering the NVIDIA GTX Titan GPU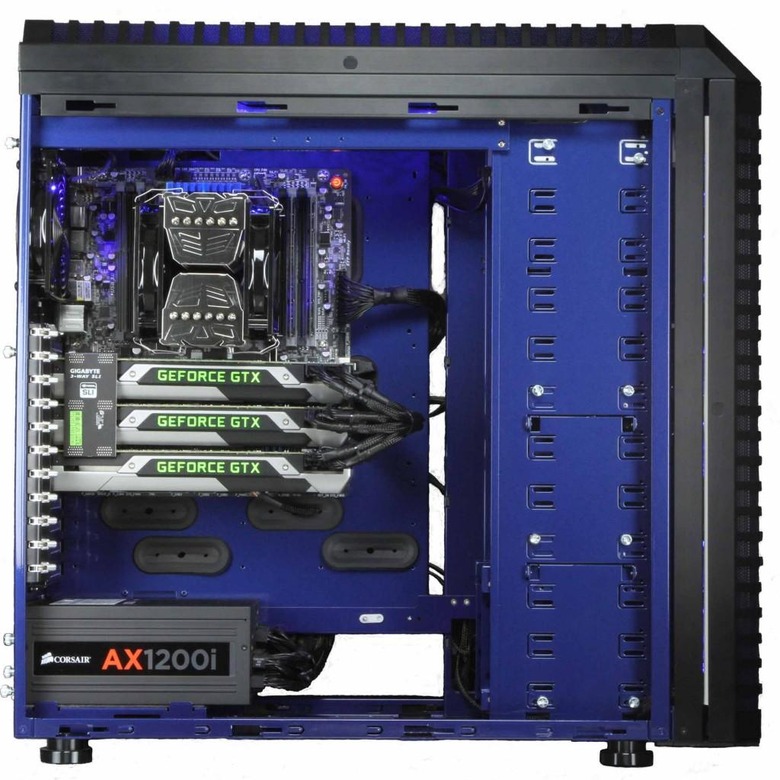 AVADirect is now offering the newly unveiled NVIDIA GTX Titan graphics processing unit in its high-quality, custom-built computers. AVA Direct is a custom computer manufacturer that builds high-end computers designed to meet the latest and greatest in the advances of computer technology. They're on the same line as other custom system manufacturers like Cyberpower, Digital Storm, Falcon Northwest, Geekbox, IBUYPOWER, Maingear, Origin PC, Puget Systems, V3 Gaming, and Velocity Micro.
So you can expect that when NVIDIA announced the Titan, AVADirect was all over it. The NVIDIA GTX Titan GPU includes and improves existing NVIDIA features, like NVIDIA adaptive veritical sync and NVIDIA Surround. It offers support for 3-way SLI and support for up to 4 displays. It also supports up to 4k resolutions and the DirectX 11.1 API. The GPU will cost $999, have 2,688 CUDA cores, 6GB of GDDR5 RAM, and 7.1 billion transistors.
The NVIDIA GTX Titan is a very powerful, and very efficient GPU, one that NVIDIA claims as "the most powerful GPU on the planet". It is designed with pro-gaming in mind and will meet all the needs of even the most demanding games out there, like Crysis 3. The Titan will be one of the greatest tools in any pro-gamer's arsenal.
Of course, at the $1000 price-tag, the Titan won't be for everyone. AVADirect, however, will offer the Titan in customized computer builds that will still be relatively affordable. Its goal is to get the GPU to as many consumers as possible, because while it may be a highly coveted, powerful GPU, it shouldn't be unattainable. Check AVADirect's site out in the coming days to see its updated system configurations. Also, check out the timeline below to check the latest news regarding NVIDIA's innovations.
[via AVADirect]