Automatic for Android graduates with "Do Not Disturb"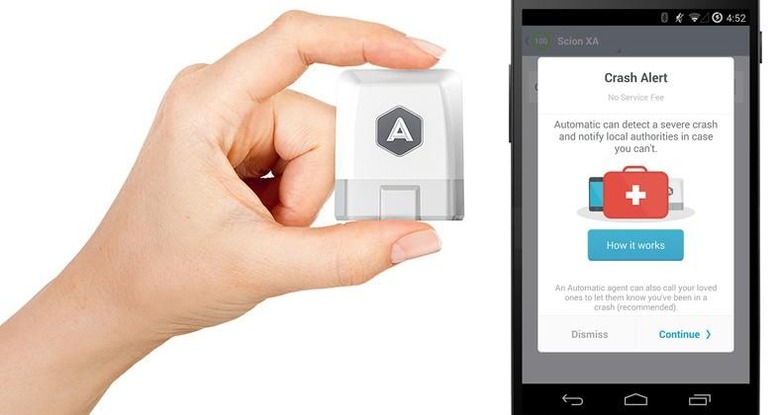 Automatic for Android, the companion app for the Automatic dongle that pulls telemetry from your car to your smartphone, has finally graduated to v1.0 complete with an exclusive feature iOS users don't get. A beta Android app has been available since early April, but this full version adds Crash Alert and a new "Do Not Disturb" mode.
Crash Alert was available before on the iOS version of the Automatic app, but not in the Android beta. It spots if the car the dongle is plugged into is in an accident, and notifies emergency services of the incident, complete with the current location.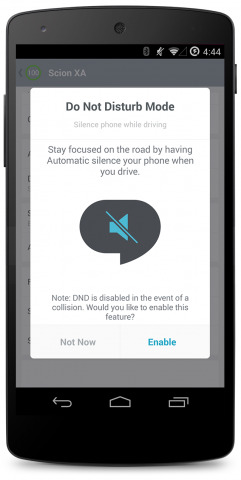 It also sends alerts to friends or family, depending on who the user has set up in the app.
Meanwhile, Android users also get a feature their iPhone brethren miss out on. "Do Not Disturb" takes advantage of the fact that Android as a platform allows developers to get relatively deep into the system architecture, and so the new mode effectively silences the handset when the car is in motion.
Incoming calls are automatically replied to with a text message, telling the caller that the user is currently driving and will get back to them. Incoming emails, Facebook IMs, or other notifications are muted.
The hope is that the setting will help prevent driver distraction, something US road safety regulators have been pushing for themselves. The NHTSA has even considered some relatively draconian systems which would not only mute devices, like Automatic's system does, but fully block the user from actually turning on their device while the car is moving.
SOURCE Automatic