Australian watchdog circling around Apple ebook price fixing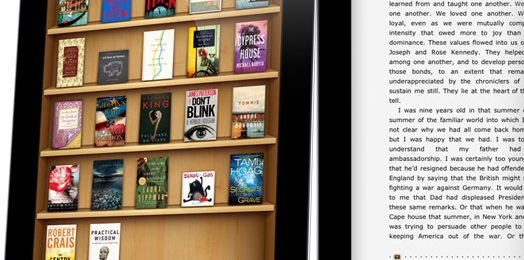 Apple won't be feeling the pressure of price fixing ebook practises in just the United States: now the Australian Competition and Consumer Commission is said to be mulling the idea of bringing a lawsuit against Apple for similar reasons. The Next Web reports that the ACCC has begun to ask retailers to shed light on the issue while it considers taking action against Apple.
The Australian body is well aware of the lawsuit in the United States, and won't comment on its own investigation, but did release a statement, saying that "Competition concerns may arise where traders seek to restrict the discounting of products by way of restrictive arrangements with suppliers. Retailers with concerns should raise them with the ACCC."
Just last month, Apple came under fire from the ACCC over the misleading advertising regarding the new iPad. The ACCC felt that promoting the new iPad as having 4G connectivity was disingenuous, believing that the labelling "represents to Australian consumers that the product, with a SIM card, [can] connect to a 4G mobile data network in Australia, when this is not the case."
The latest news comes after the US Department of Justice filed suit against Apple yesterday over price fixing ebooks in the iBookstore. Several publishers, such as Hachette, HarperCollins and Simon & Schuster, have already settled, not wanting to engage in an extended legal battle with the government. Those publishers will have to terminate their contracts with Apple within seven days, and negotiate new contracts that have a "two-year prohibition ... that prevents retailers from discounting retail prices."