Australian police issue warning about Google Maps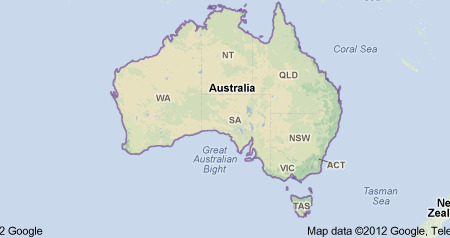 Curiously enough, a few days after police in Australia warned that Apple Maps was sending drivers off into a waterless, scorching desert-like national park, another Australian authority, this time in Colac, has issued a warning about Google Maps. The issue at hand seems far less severe, however, and Google has a reasonable explanation for why Maps sends drivers where it does.
The issue, according to Colac authorities, is that Google Maps sends drivers down a one-way road called Wild Dog Road that was not designed for heavy traffic. In doing so, Google Maps is creating a "significant safety issue for tourists, locals." The road in question lies near the Great Ocean Road in Colac, which is near Melbourne in southern Australia.
A Google spokesperson offered an explanation about the issue, stating that drivers are only directed down Wild Dog Road if the destination is located on that road. If the destination is located nearby, Maps will use a route that takes drivers down either Skenes Creek Road or Forrest Apollo Road, avoiding Wild Dog Road.
If what the spokesperson says is true, this can hardly be claimed a "potentially deadly error," considering that sending drivers down a road in order to get to a destination located on the road is necessary. If Wild Dog Road is receiving more traffic from tourists and residents than it can handle, blaming the glut on Google Maps – or any mapping service – that is legitimately navigating drivers to destinations on that road is hardly sensible.
Still, Colac's police sergeant said this: "My concern is that one day we're going to be at the coroners court [being asked] well what did you do about it. We're trying to do something about it, but if a 22-seater bus rolls off Wild Dog Road today, [there wouldn't be] the multi-agency response to this issue that I would like."
[via Yahoo]