AUO brings transparent displays to vending machines [Video]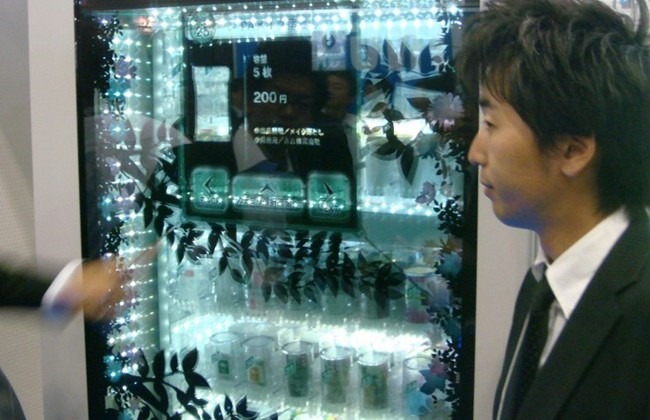 This week in Yokohama the folks at AUO are showing off more than one transparent AMOLED display, the largest of which appears to be fully functional on a full-sized vending machine. What you'll see below is a machine that'll give you a bottle of water at the same time as it displays a jungle, complete with a giraffe head, monkeys, and a chicken, all of them playing for your entertainment. Not only this, the entire 65-inch display is entirely touch sensitive, so you can order your drink by simply tapping.
While not just one whole heck of a lot of information exists on the 65-inch display at the moment, AUO was also showing off a 6-inch transparent display they appear to have been much more liberal with as far as details. The 6-inch transparent display (which you can see at the bottom of this post) has a 400 x 300 pixel display (not too high, but heck, it's transparent,) and a dual-emission structure. This 6-inch display is also entire touch-sensitive, and the the brightness is sitting at 400 (Top) cd/m2.
Check this vending machine out:
While it appears that only black is functional here on this fully interactive display, the elephant, the brushing of the tree branches, and the bats that carry your drink from its home to your hand are all more than impressive. And what's best? The monkeys can be tapped until they fall of their branch and can even walk on your hand if you hold it to the display. I can't imagine many people will have the ability to grab a drink from these machines – kids will be swarming!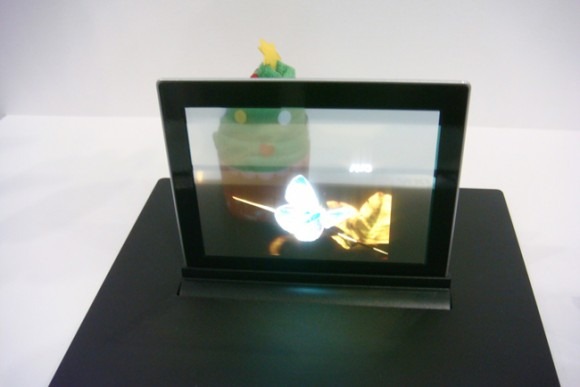 [via Wrech.CC]