August Smart Lock Update Adds Apple Watch Support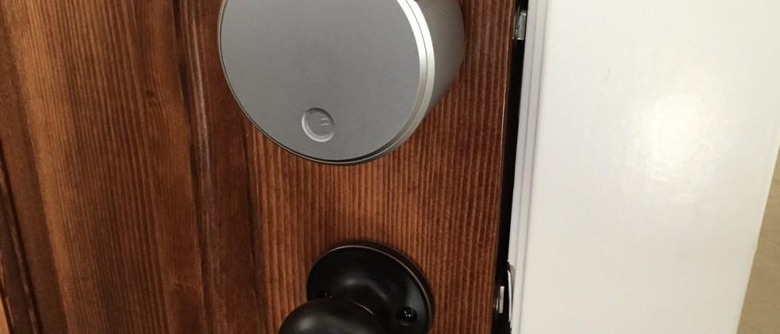 The August Smart Lock (check out our review) allows users to unlock their door using their smartphone, ditching the key and making the entire process a whole lot easier — especially when you're trying to get in at night. Today the company announced an update for its iOS app that, it says, adds Apple Watch support into the mix. The Apple Watch functionality extends beyond just locking and unlocking the August Smart Lock, however, including things like notifications about the lock status and option to view its activity log.
The August Smart Lock is designed to, more or less, fit over your existing deadbolt, and it does have regular locking functionality for those times when you don't have your phone handy. The lock is also larger than a regular deadbolt, though it is sturdy — all details you can find in our review.
This update makes the lock a bit more friendly for Apple users, allowing Apple Watch users to lock and unlock the Smart Lock using the Apple Watch via a swipe and a tap. If desired, the watch can also be used to get notifications when the door is unlocked, allowing you to know in real time when someone gets home. The activity log also includes that kind of info.
Users must download the August app (or update their existing one) onto their iPhone, then open the wearable's app on the phone. Select "August" and then toggle on both "Glances" and "Show App on Apple Watch." You can grab the iOS and Android apps from August's website.