August Smart Lock Heads To Apple Stores Officially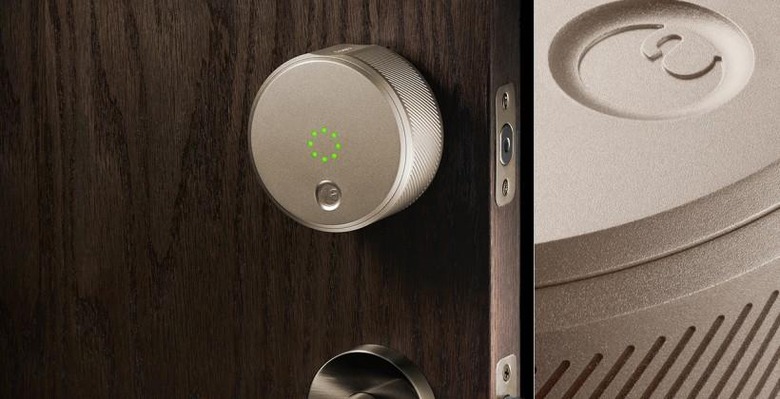 The team behind Apple's exclusivity in all things has done an amazing job of making it feel like whatever they OK is golden. Take August Smart Lock for example – a keyless entry system for your home that opens your door with your smartphone. Without Apple being involved, this is just another "startup." Now that they've got approval to enter the Apple Store physically, they'll be trusted implicitly. Once you're in the store, people trust that Apple will back up any claim you make. It's time for some Apple-backed home automation.
The video below shows how the system works – your entry is tied to your phone, and you can share entry with whomever you like. Just so long as August works with the smartphone they own. The August app and system connectivity is compatible with iPhone and Android at launch, while BlackBerry and Windows Phone 8 will follow.
But what if the battery in the August lock dies, you might ask? August does not work as the single lock for your door – it's just an option. You can still use a traditional key, as you can see here in this cross-section.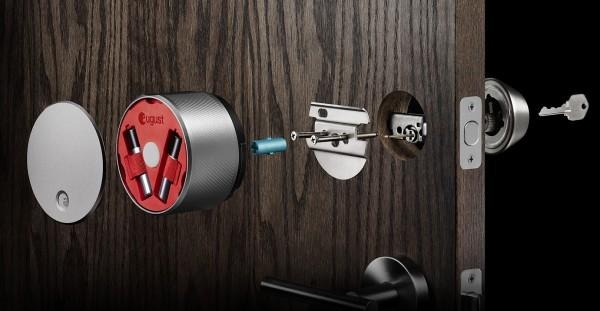 But what if the battery in my phone dies? Same answer – you can still use your key. OR if you don't have your key, you can still use a friend's smartphone by downloading the August app and logging in with your password.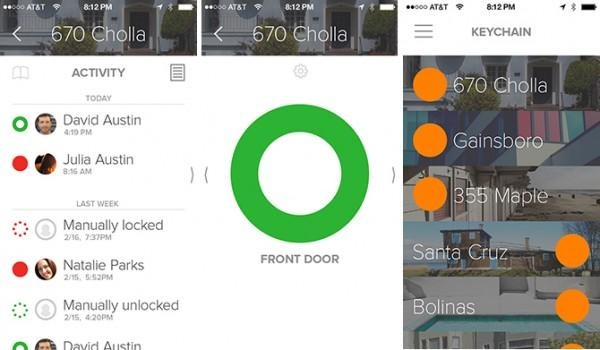 You can add several people to your one lock for automatic entry – you can also take them off the approved list whenever you like. You can also add multiple locks to your one August app.

It all works with Bluetooth – which MOST phones have. Even if it cost you less than a couple hundred bucks, your smartphone almost certainly has Bluetooth inside.
The entire system costs $249.99, and there are no recurring costs. Once you buy the lock, you have access to it and all approval/disapproval of lock entry from that point on, forever. No extra costs ever.