August Doorbell Cam Pro Review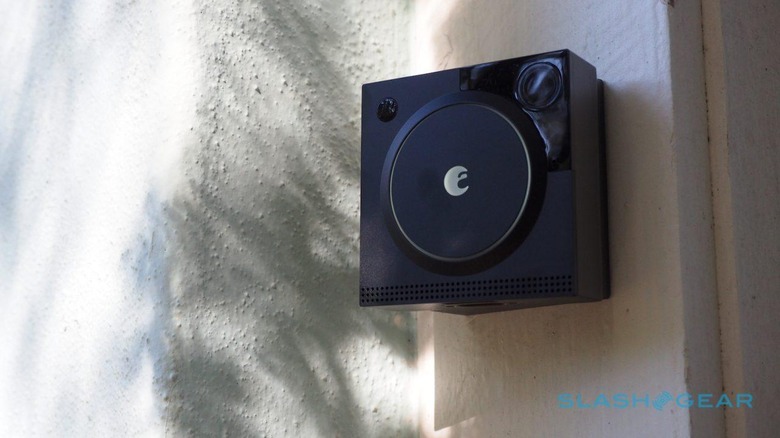 The smart home is flourishing right now, and connected security is probably the hottest area of them all. August's Doorbell Cam Pro arrives today to bring your front door into the 21st century, replacing your dumb doorbell with a camera and floodlight toting, WiFi connected upgrade that also plays nicely with the company's smart locks. The promise is that the rough spots of the original August Doorbell Cam have been polished away; I got out my screwdriver set to find out if that was true.
Installation is a little different to the old Doorbell Cam. You still get a backplate and an optional wedge that can angle the Doorbell Cam Pro, but rather than crimping the old doorbell wiring to the backplate's connections there are now simpler screw terminals. Positioning is easier, too, courtesy of a USB charging dock that magnetically clings to the bottom of the Doorbell Cam Pro and allows you to first get it paired with your WiFi, then try out viewing angles without first having to drill. If you've not got an existing doorbell it's a little trickier – you'll need to wire in a transformer, since unfortunately there's no way to run the Doorbell Cam Pro entirely from USB power.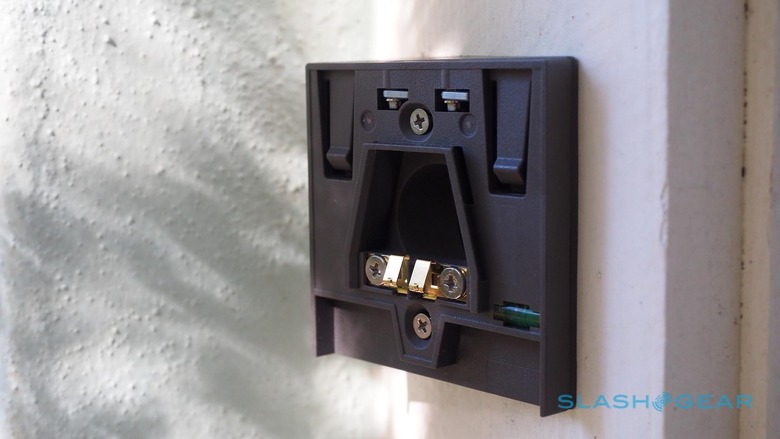 After that, it's a case of adding the doorbell to the August app, assigning it a location and, optionally, linking it to an August Smart Lock. If you do the latter, you'll see a button to unlock that door from the preview video. As an added bonus, the Doorbell Cam Pro works as a Bluetooth bridge for your WiFi network, too, allowing a nearby lock to enable remote access without requiring a separate August Connect bridge.
At its core, the Doorbell Cam Pro works like, well, a doorbell. Press the big circular button and your existing wired doorbell chime rings along with the button itself, plus of course you get a notification in the app. On iOS, that includes a thumbnail image too; Android users get a video preview. If you choose to answer, you see a live color video and hear what the caller is saying; press the microphone button in the August app and you can speak back to them.
Whether you answer or not, a record – and a thumbnail image – is kept in the activity log. That also shows when any movement was detected but the doorbell wasn't actually rung: for that too you get a notification to your phone, so you can check whether it's a package being dropped off, a kid returning from school, or someone nefarious lurking. If you'd prefer, you can turn motion alerts off in the app, along with the Doorbell Cam Pro's own chime and your indoor chime, or adjust the motion sensitivity.
The big difference between August's doorbell and that of rivals is how it handles low-light. Rather than the usual set of infrared LEDs for night vision, the Doorbell Cam Pro's glowing August logo doubles as a surprisingly powerful flashlight. The company's argument is that by using a floodlight you get a color video rather than monochrome, which pays dividends for recognizing people, and that the very act of lighting up your doorway is a conspicuous reminder that you're aware someone is there.
There are three levels of floodlight brightness, with a choice of defaulting to low or medium each time, and it both triggers automatically when movement is detected or manually from the video preview screen. It's certainly not surreptitious – not that you'd really want it to be – and I found it could be pretty useful when returning home at night and wanting some extra illumination to the door.
Overall, the Doorbell Cam Pro has performed well. I've had a couple of occasions where the video stream was slow to start after the button had been pressed; I suspect that might be down to the Google Wifi mesh network I've been using August's doorbell with, since the router node I set up WiFi with initially is not the one closest to the door the camera was subsequently mounted to. Usefully in those situations, August captures video not only from when the button is pressed or motion detected, but appends a few seconds from before that event.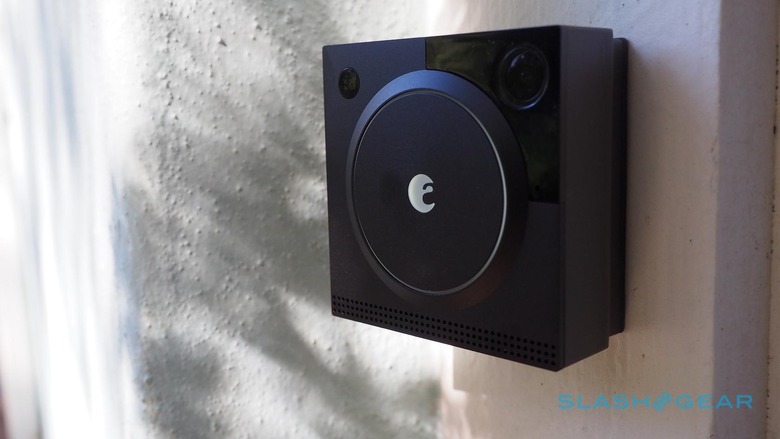 It calls it HindSight, and it can be very useful to get a little extra context from fast-moving callers. Videos can be shared or downloaded through the August app, though you'll need to pay for the company's video recording service. That's $4.99 per month or $49 per year, on top of the $199 for the Doorbell Cam Pro itself. Without that, you'll get live streaming and a still image in the activity feed.
There are a few doorbell cameras on the market, and more in the pipeline. Which makes the most sense for you depends largely on what the rest of your smart home ecosystem is like. If you've got existing August locks installed, then opting for the company's own Doorbell Cam Pro is a no-brainer, not least for having everything controlled within a single app.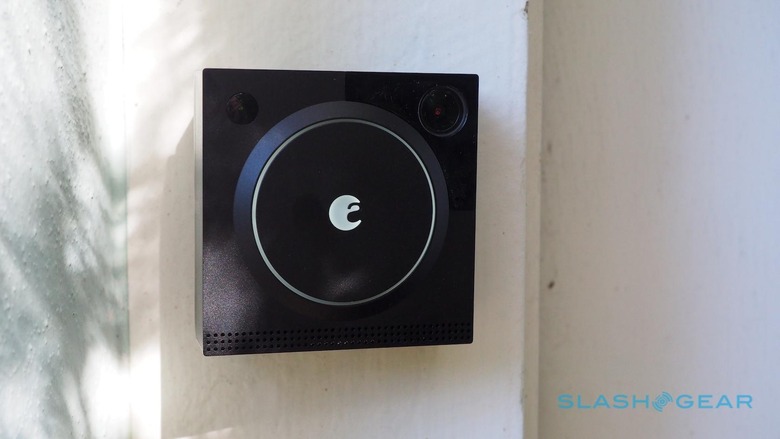 That's something neither Ring nor Skybell offer, though the upcoming Nest Hello might shake things up. While Nest itself doesn't have connected locks, it does work with a variety of partners under its "Works with Nest" program, notably the Yale Linus Lock also due next year. Still, with pricing and specific availability for both as yet unclear, it's hard to say how they'll compare exactly to August's system. August is itself a "Works with Nest" partner.
Compared with what's on the market today, then, the August Doorbell Cam Pro holds up very well. It's not perfect – I'd like to have seen Apple HomeKit support, for instance, and scheduling for when the chime is active or not – but it's a straightforward way to get an eye on your front door that integrates neatly with the rest of August's home security ecosystem.