August Doorbell Cam, Keypad, and HomeKit lock launch Access platform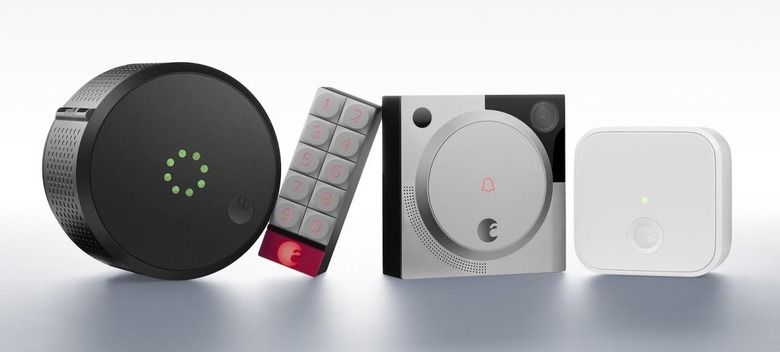 August may have started with a single smart lock, but the company won't be happy until it has upgraded your entire front door experience. The new August Access platform, and three new or updated products that arrive under its umbrella, will not only allow you to lock and unlock your door from your phone, but hand out PIN code access, speak to delivery people while you're away from home, and integrate with services like Postmates and Shyp.
First off there's a HomeKit upgrade for the August Smart Lock, along with some aesthetic and usability tweaks. In addition to now responding to Siri voice control – including supporting lock, unlock, and status check commands – the refreshed lock has a new magnetic faceplate, better grip for easier turning, and now has a chrome strip on the top so that you can see at a glance whether it's closed or not.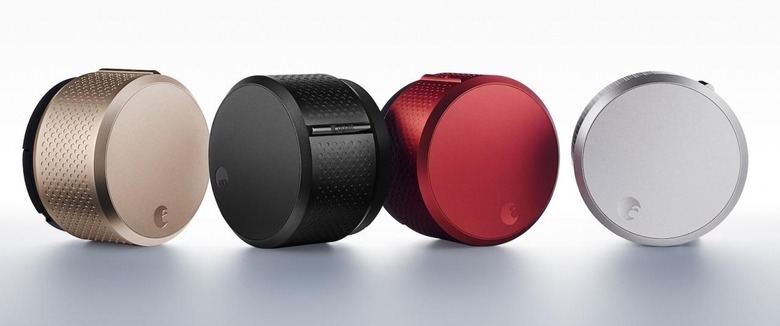 As for the August Smart Keypad, that assumes that not everybody wants to – or has access to – August's services on a smartphone. PIN codes are generated in the app, and can be punched in on the numeric pad.
Those codes could be for one-time use – so that a single delivery could be dropped off – or last longer, so that house guests or extended family can come and go regularly. August claims that the battery-operated pad can be self-installed in ten minutes or less.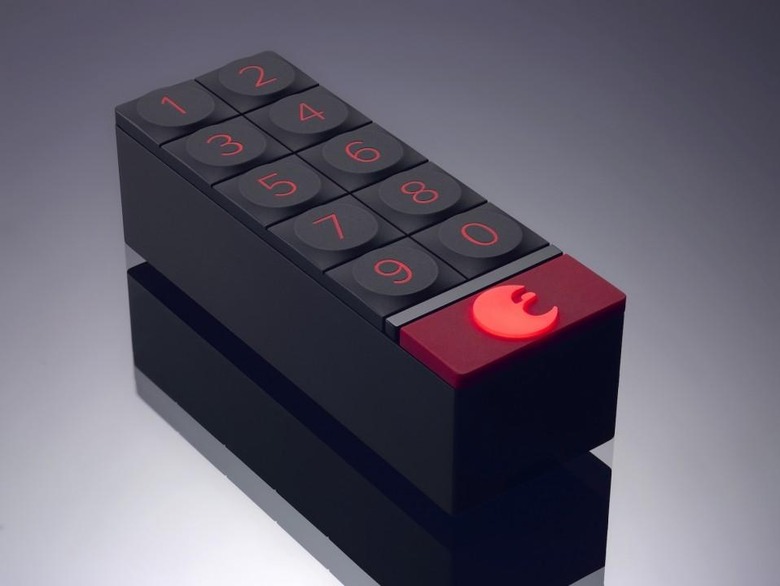 The final new hardware product is August Doorbell Cam, which as the name suggests is both a doorbell and a streaming video camera. Along with the big button there's an HD video camera with a 140-degree lens, that can also be triggered through motion detection if someone steps up to the door.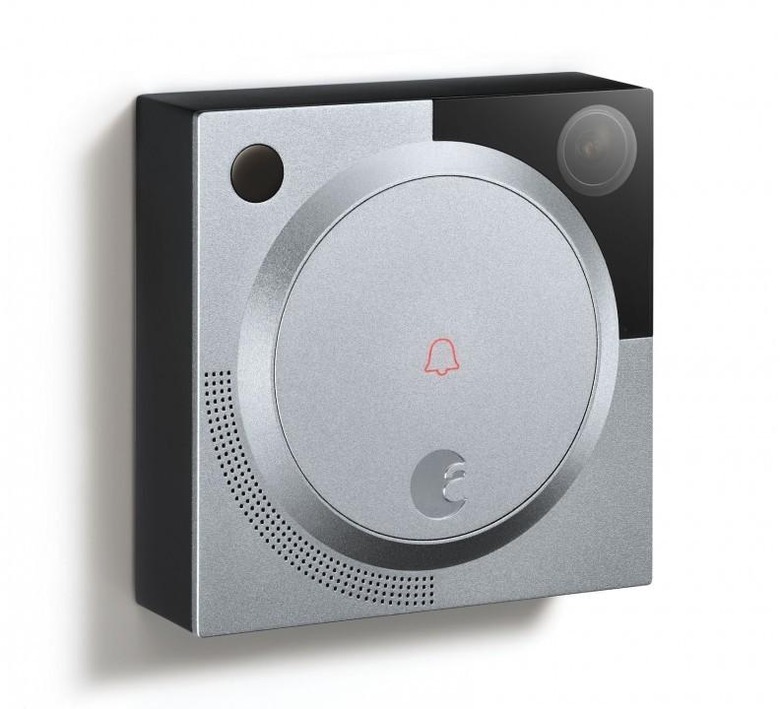 That video feed is sent to the August app, and there's support for two-way audio too. Assuming there's an August Smart Lock installed, and that the visitor is trusted, they can be buzzed in as well.
It connects over WiFi and is powered by the existing doorbell wiring.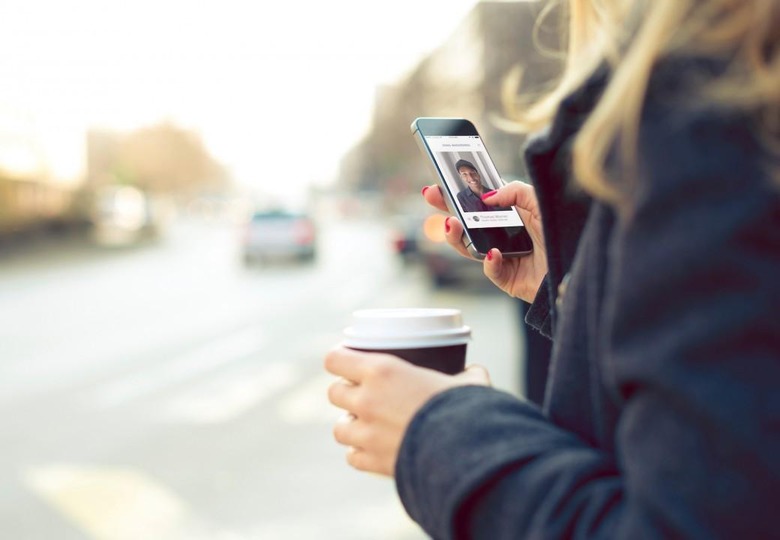 Rather neatly, and as we've come to expect from a company which – with designer Yves Béhar in charge of the aesthetic – places as much emphasis on looks as on functionality, the Doorbell Cam and the Smart Keypad are identical in height and depth.
That way they look like a single unit rather than two separate devices.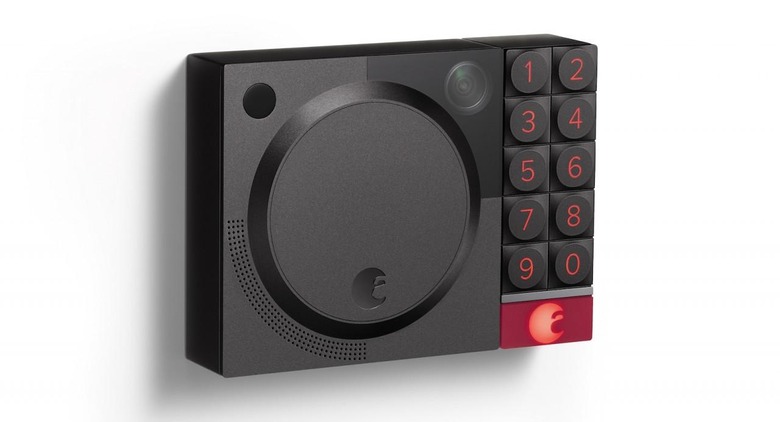 As for August Access, it's the company's attempt to do for home entry management what Hue did for smart lighting, or Nest has done for smart thermostats.
Effectively, it's integration between delivery services from third-party providers and the August entry system. Sears, Postmates, Pro.com, Handy, Fetch, Shyp, BloomNation, Envoy, Rinse, HelloAlfred, Wag!, Pillow, and Doorman are the first eleven companies to promise support: their delivery personnel will be able to drop off or collect items through an August Smart Lock secured door without the home-owner needing to be around.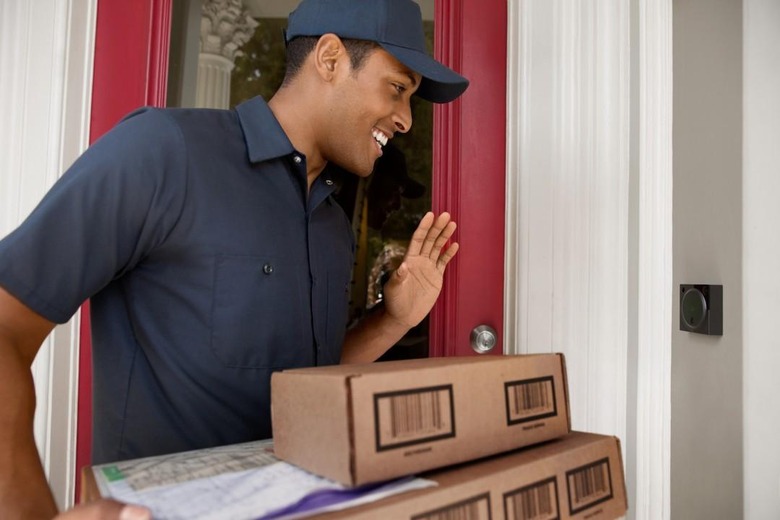 Since that could leave you a little paranoid, there'll be real-time push notifications that someone from one of those services has arrived, and if you have the Doorbell Cam you'll be able to see them, too.
August Access goes live today, and will be subscription-free for Smart Lock users. As for the new hardware, that goes up for preorder today, priced at $229 for the HomeKit-enabled Smart Lock, $79 for the Smart Keypad, and $199 for the Doorbell Cam. August tells me it expects them to ship in 4-8 weeks, in time for the holidays.
As for the existing Smart Lock, that remains on sale for $199; unfortunately – since HomeKit requires a new hardware chip inside – there'll be no upgrade to support Apple's platform for existing owners.
[gallerybanner p=409645]