Audi's New TT Racer Unveiled Ahead Of Racing Series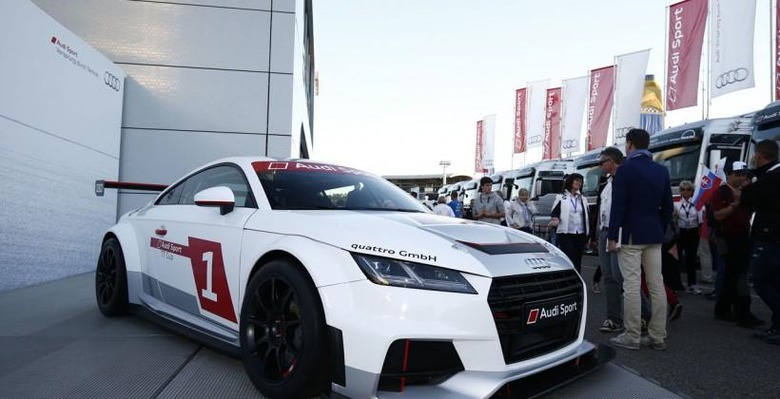 Audi has taken the wraps off its latest TT racer ahead of the Audi Sport TT Cup next year, which will feature a 24-car lineup, with six of those cars in reserve for guest drivers. The new TT racer itself boasts 310hp joined by a push-to-pass boost function kicking in another 30hp when needed. The racing version's weight has been slimmed down to 1,125kg, and Audi's Ulrich Hackenberg has said, "The TT is going to thrill fans and drivers."
Says the maker, its newest TT generation is an "ideal base" for a race car due to the combined use of aluminum and steel in its construction. Under the hoods lies the same four-cylinder TFSI engine and S tronic (six-speed), both of which were given only relatively minor tweaks over the production models.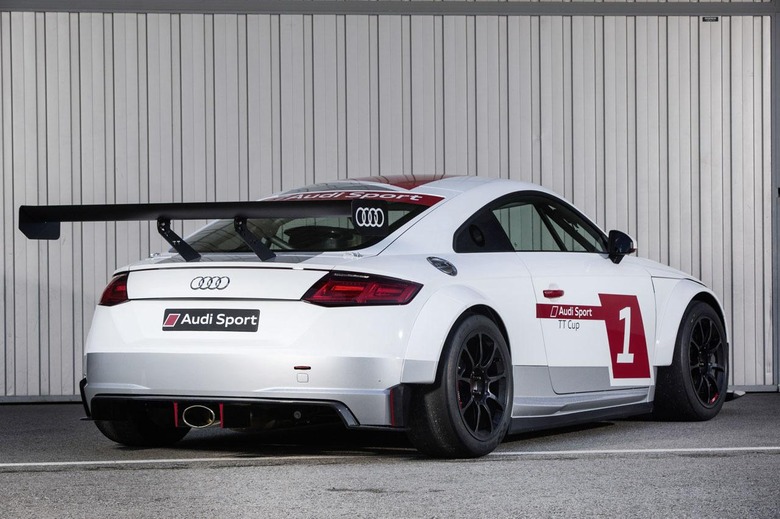 Audi promises that "optimal traction" is delivered to drivers via the inclusion of an electronically-variable active differential. The Audi PS1 Safety Seat and other safety-centric features have been migrated from the Audi R8 LMS ultra, ensuring drivers are protected behind the wheel.
Unfortunately, Audi is mum on other details right now, instead shining the light on the Audi Sport TT Cup. We'll certainly be hearing more details in the future, but in the meantime be sure to check out our Audi portal, where we've got all sorts of interesting stuff. From there, also check out the SlashGear Cars Hub for other automotive news.
SOURCE: Auto Blog