Audiovox cuts Flo TV pricing for dealer and aftermarket systems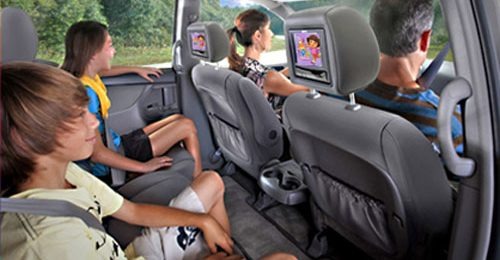 Audiovox has been offering its line of Flo TV gear for cars for a long time now. The Flo TV service is a mobile TV offering that puts some of the most popular kid's shows and other content onto small screens in the car for people to watch on the go. When the systems first launched the price was in the $399 range before installation.
Audiovox has announced that it is cutting prices on the systems ahead of the holiday shopping season. The price cut will be offered on both retail systems and systems installed at car dealers. In the retail channel, the new system hardware will cost $199 plus installation.
Audiovox isn't specific about the price of the dealer system, but it claims the price has been "cut significantly" on the dealer offering as well. At the dealer the systems form Audiovox go under the Advent name.
it's not clear if the portable DVD player I mentioned before with Flo TV service will get a price cut as well.