Audio-Technica ATH-D900USB USB headphones are first with a 24-bit USB DAC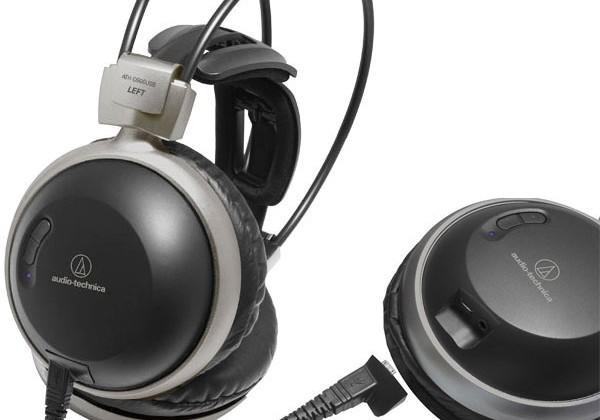 Audio-Technica has been producing all sorts of audiophile grade audio gear for a number of years. The company is particularly known for producing some high-quality USB turntables that are able to turn vinyl records into digital tracks via USB connectivity. The company has announced a new set of audiophile grade USB headphones will launch in February 2014 called the ATH-D9000USB.
The special thing about these USB headphones is that they will be the first to be equipped with a 24-bit USB DAC. That high-end USB DAC and headphone amplifier will be integrated into the left ear cup of USB headset. The DAC uses a Burr-Brown PCM1791 OP-AMPS and uses shielded electrical circuitry to minimize EMI noise.
The headphones use 53 mm drivers promising a SNR of over 95 dB. The drivers also promise a frequency response of 5-35,000 Hz. The headphones can support lossless 24-bit 192 kHz audio and support USB asynchronous mode. The headphones also have a 3.5 mm input allowing users to directly connect other audio sources such as smartphones and tablets.
The D900USB headset also has a built-in volume controller and uses the company's 3-D wing support technology to make a formfitting headphone design that's comfortable and secure. The MSRP for the headphones is $380 making them about $100 more expensive than the same headphones lacking USB connectivity.
SOURCE: EverythingUSB