Audio-Technica AT-LP60 LP to digital turntable supports PC and Mac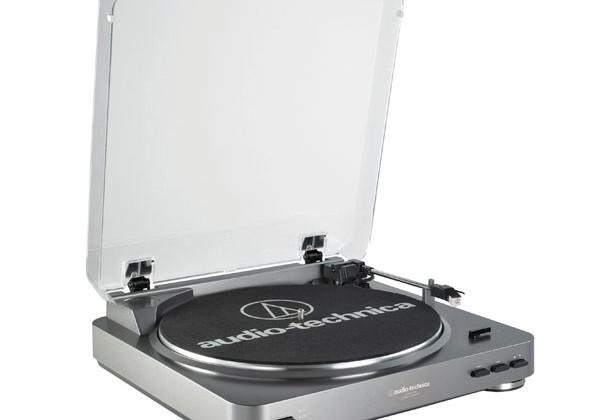 Audio-Technica has announced a new LP to digital turntable system. The turntable is the AT-LP60 and it's designed to help you get your old-school vinyl record collection into digital form. Turntable connects to Mac or Windows computers using a USB cable.
The AT-LP60 ships with the turntable, phono cartridge, software, USB cable, and built-in phono preamp. The operation of the turntable is completely automatic. The system can play 33-1/3 and 45 RPM records with speed selector allowing the user to choose which speed is required.
The turntable also supports several vinyl formats including LP albums up to 12-inches and seven-inch singles. The turntable uses a heavy-duty precision cast aluminum platter and a high-quality Dual Magnet stereo cartridge that features a replaceable stylus. The pickup arm has soft damping control and the integrated switchable phono preamp allows the device to be connected to home entertainment systems.
In addition to connecting to home stereo systems using that preamp, you can also connect to powered speakers and AV receivers that don't have a photograph input. The digital turntable also comes with RCA output cables and a 3.5 mm RCA adapter. The included software is called Audacity and it's able to convert vinyl records to MP3, WAV, or other digital formats that can be played on portable audio players or computers. The software also has editing features including equalization and noise removal. The AT-60LP will be available at the end of October for £140.
SOURCE: Audio-Technica