Audi TTS Competition special edition ushers in production milestone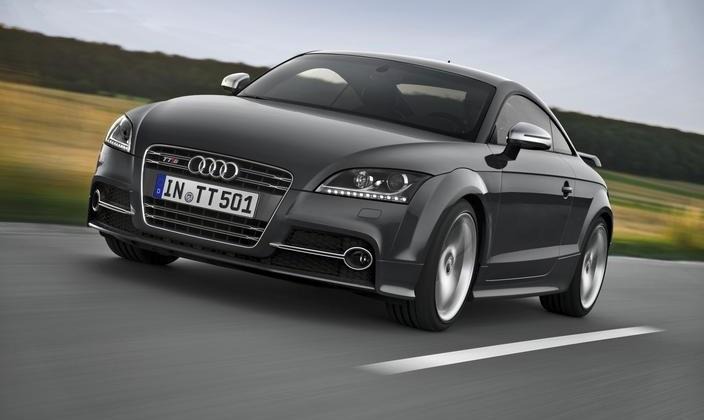 Audi has achieved a new milestone – 500,000 Audi TT vehicles have been produced, something it is celebrating with the announcement of a limited-production Audi TTS 200kW special edition model. The Audi TTS Competition 272 horsepower model will start surfacing this upcoming October, with the total number produced being limited to 500 units.
The new Audi TTS Competition model will be available in two exclusive colors, Nimbus gray and Imola yellow, and will feature a "calling card" rear wing with a matte finish resembling aluminum (you can check it out in the gallery below). The top of the car, meanwhile, will be available in gray and black color options. The wheels measure in at 19-inches, and are decked out with a five-arm Rotor design alongside 225/35 tires.
Inside, the Competition features an Impulse leather package available in steel gray with leather bands along the edges, which are dyed Imola yellow. There are special edition aluminum badges featuring "1 in 500" boasting rights on the door trims. The only other changes to the interior is the leather steering wheel, which Audi says has a "more strongly contoured rim," and the rear parking system. The rest is the same as you'd find on the average TTS.
Under the hood, there's the 2.0 TFSI engine offering 272 horsepower and just under 260 lb-ft of torque. The transmission is a six-speed S tronic, offering a 62.14mph speed of 5.3-seconds from a dead stop. This offers an average mileage rating of 30.55MPG with the S tronic auto transmission, and a bit lower at 29.77MPG with the manual transmission.
Audi says the TTS Competition package is 1990 Euros, and that this model is "particularly exclusive." As mentioned, it commemorates the Audi TT hitting the half a million production milestone, a large number following the first model in the line that was kicked off back in 1998.
SOURCE: Audi