Audi teams with Texas Instruments for Jacinto 5 processor integration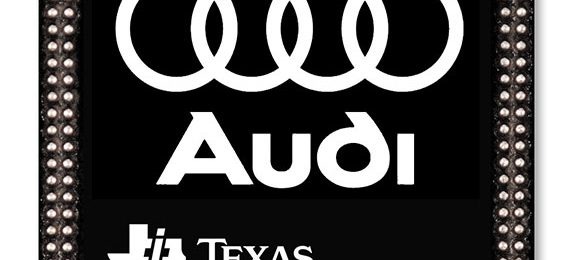 The first car manufacturer to work with the Texas Instruments Jacinto 5 automotive infotainment processor has been announced today as being Audi with no less than their MIB High system. This collaboration will have on its mind power, real-time signal processing, and flexibility, all the while working with integrate a "rich collection" of automotive connectivity options and peripherals galore.
This collaboration will have Audi's High infotainment systems bringing on the multimedia applications unit (MMX) with flare, here making their integrated radio and card control unit (RCC) a reality with TI under the hood. The Audi part of this equation was debuted with the 2012 Audi A3, a vehicle with a set of feature-rich interfaces and vivid digital radio and audio action from top to bottom.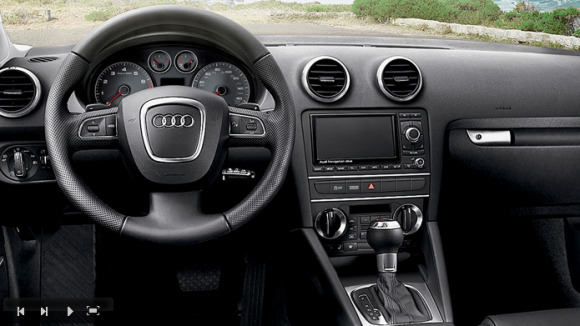 Texas Instruments contribution is the Jacinto 5 (C6000), a processing amalgamation with a fabulous integrated ARM Cortex A8 core for managing middleware, drivers, and application stacks. This unit also works with a digital signal processor (DSP) for powering audio, radio, and automotive low-level tasks. This chip is not only powerful, but cost-effective, this allowing you to afford a vehicle that brings next-level processing in the computing department without breaking your bank.
This unit is also designed specifically to be future-proof with a modular approach, this bringing the flexibility to integrate future consumer-demanded features to the MMX unit at will. Matthew Watson, product line manager, audio and infotainment at Texas Instruments had the following to say about the setup:
"TI and Audi's collaboration has produced a truly paramount automotive infotainment system. Our scalable Jacinto 5 processing architecture enables Audi to equip consumers with leading-edge capabilities, without an on-going R&D investment for stable automotive features. The rich multimedia, high integration and extended lifecycle of the MIB High System will keep drivers and passengers entertained, informed and connected for the long run." – Watson
This is all fabulous news not only for Audi and their futuristic automotive lineup, but Texas Instruments as well – have a peek at the timeline below to see some other recent Texas Instruments news to track their path to Audi for the foreseeable future!