Audi RS 3 Sportback can hit 62mph in 4.3 seconds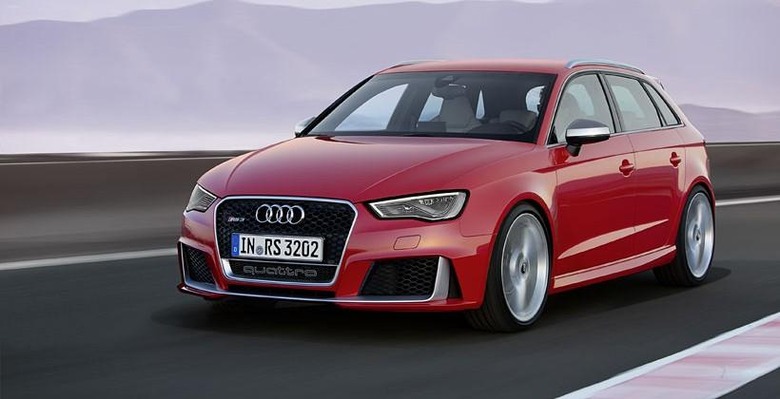 Audi is showing off the new Audi RS 3 Sportback performance wagon. The car has a 5-cylinder engine under the hood and Audi says that the car is the most powerful RS in company history. The all-new RS 3 packs 367hp under the hood and is able to go from a standstill to 62.1mph in 4.3 seconds. That makes the new RS 3 Sportback 0.3 seconds faster to 100km/h than the previous model.
Along with the 367hp, the RS 3 Sportback's 5-cylinder engine produces 343 lb-ft of torque. Top speed for the car is 174mph. The engine has a displacement of 2.5L and uses a turbocharger to produce all that power. While being able to deliver high performance the car is also rather efficient using 8.1L of fuel for 100km.
The RS 3 Sportback has emissions of 189 grams per kilometer or 304.2 g/mi. Power goes to the road via a 7-speed S-tronic transmission that shifts faster than the previous model. As with most Audi performance cars, the RS 3 Sportback uses the famous Audi quattro permanent AWD system.
The RS 3 version of the Sportback sits an inch lower than the normal version. Optional Audi magnetic ride adaptive dampers are available. Audio also fits the car with carbon fiber-ceramic brake rotors and 19-inch wheels. The car will hit dealerships in the summer of 2015 at an unannounced price.
SOURCE: Audi