Audi R8 LMX starts laser battle with BMW i8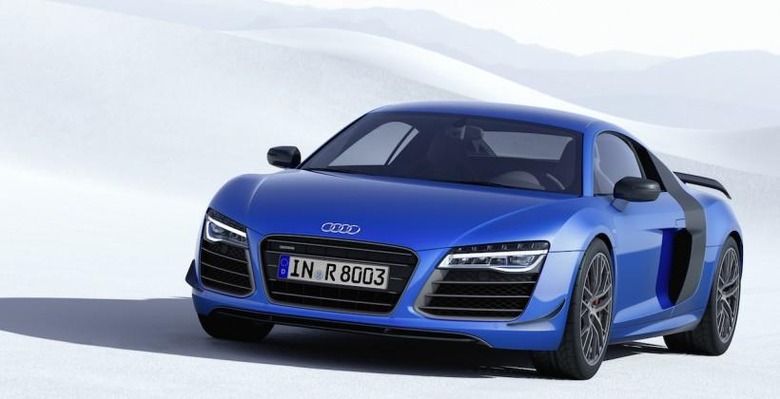 It's the battle of the super-niche supercars, and it's being fought with lasers. Laser headlamps, that is, with Audi following BMW in adding laser lamp technology on its flagship R8 LMX limited-edition coupe, but claiming to in fact be the first production car to actually deliver the tech to eager nighttime drivers.
BMW announced that it would be offering its i8 electric sportscar with laser headlamps back in February, promising suitably low-power and high-performance illumination as you'd expect from a 21st-century EV.
However – and here Audi's claim to fame comes in – the regular BMW i8 won't get laser tech as standard. It'll be an option offered later in the year, in fact, whereas the Audi R8 LMX has no such option box, and will hit forecourts this summer.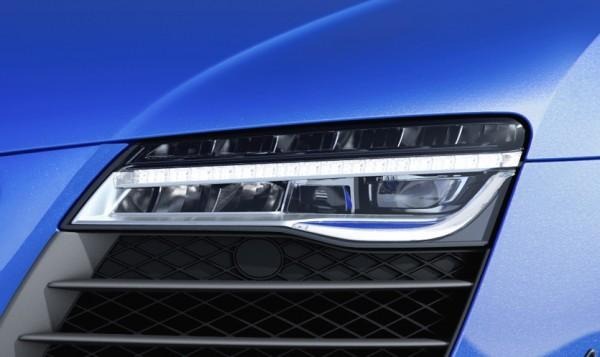 Audi says that each of its headlight modules gets a laser, twice as powerful as a regular LED light on the normal R8. A single laser module, in fact, consists of four laser diodes; they push light through a phosphor converter to get the tone of white right; above 37.3mph, a laser spot kicks in for even better visibility.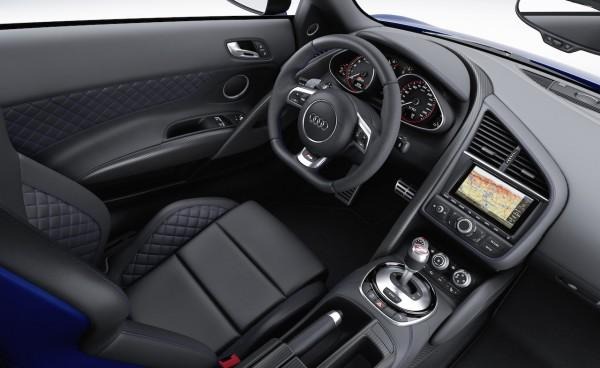 Since that could prove dazzling to oncoming traffic, Audi has routed control of the laser headlamps through a computer system that automatically adjusts the spread pattern to avoid any pedestrians or other cars ahead.
Otherwise, the R8 LMX gets a 5.2-liter, V10 engine good for 0-62mph in 3.4 seconds and a top speed of 198.8mph. Its 570HP is routed through a seven-speed S tronic gearbox and Quattro AWD; red anodized brake calipers can be seen hauling it to a stop through the exclusive design of alloys, and contrast nicely with the limited edition Ara Blue crystal-finish paint.
That's one of a number of visual tweaks that include matte black trim. Inside, it's black and blue leather, Alcantara, and matte carbon.
Unsurprisingly, this sort of car doesn't come cheap. In Germany, it'll kick off at €210,000 ($288,916).