Audi Might Have A Mid-Engined, Porsche Boxster-Based R6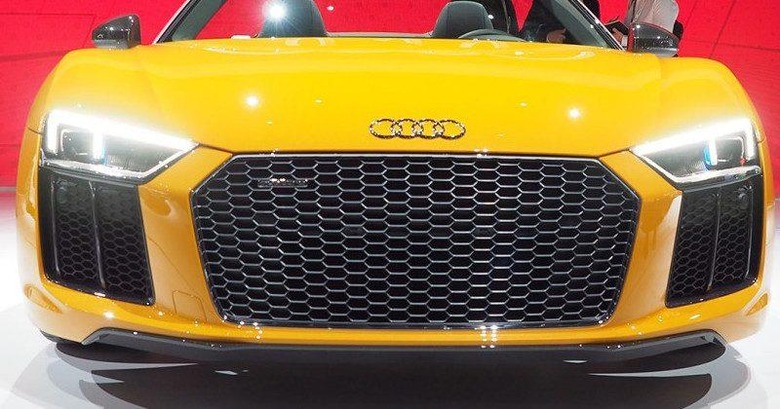 It isn't just smartphone manufacturers who are putting out mid-range products to fill in gaps in their portfolio. Now Audi is rumored to do the same with a yet to be confirmed Audi R6. This mid-engined vehicle, said to come in both coupe and convertible models, will be sitting comfortably between the smaller, two-door Audi TT and the monster that is the Audi R8. Curiously, the Audi R8 is said to use a platform that is similar, though modified, to the one in the Porsche Boxster and Cayman.
Instead of the Boxster/Cayman's rear wheel drive, the Audi R6 will supposedly get an all wheel drive system. Details of the engine are still murky at this point, with some pointing to either a four or six cylinder engine while others point to a five-cylinder Quattro engine. Power is also unknown but, considering its purpose, it will most likely sit between the 220 hp of the Audi TT and the 540 hp of the Audi R8, perhaps somewhere along 300 to 400 hp.
Design-wise, the Audi R6 is expected to take its stylistic cues from the R8, with the latter's sharp, muscular frame, in contrast to Porsche's more flowing, curvy contours. Other than those basic details, however, not much is known about this rumor. It isn't even expected to hit stores until 2018, which leaves a lot of room for change, or even cancellation.
Perhaps more curious is the reason why Audi would put out a mid-engined model at all. Apparently it won't be for the sake or the need of an Audi R6 itself but in order to help parent Volkswagen Group to recoup its loses. The Porsche 718 Boxster and Cayman are reportedly not doing so well, considering how the sportscar segment might be shrinking these days. Volkswagen needs to be able to use the Boxster/Cayman platform in some other form to offset the costs of developing it, and it just so happens that Audi might have a slot available.
VIA: The Drive