Audi Ender's Game concept car is a virtual star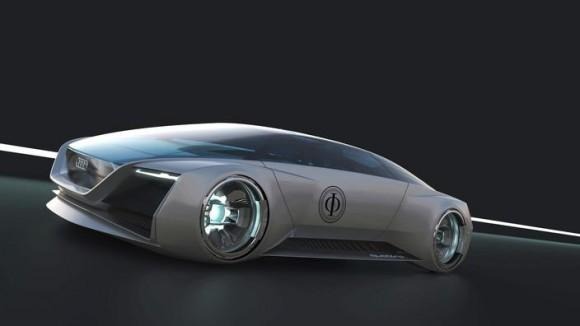 Judge the future of the car industry by movies, and you'd be forgiven for assuming that only Audi makes it beyond the 21st century, with the German company notching up another product placement deal supplying the upcoming Ender's Game movie with its sleek coupés. The new Audi Fleet Shuttle Quattro, specially designed for the film, is the latest of several one-off cars created for Hollywood, but in a first for Audi is entirely computer generated.
Whereas previous concept cars have been constructed – to varying degrees of functionality – before starring alongside their human passengers, the Fleet Shuttle Quattro will go from designer's sketches to 3D computer rendering, and then straight into the film, without leaving a single physical mark on the road.
The car itself is a swoopy slab of gullwing frippery, with oversized wheels and the sort of low hood and sharp-edged grille that would never be allowed on today's highways for fear of slicing up pedestrians' knees. There's also plenty of EL-wire illumination and oversized glass areas that are somewhat reminiscent of the Turbo Interceptor variously badged as a Chrysler and a Dodge back in movie appearances in the late eighties.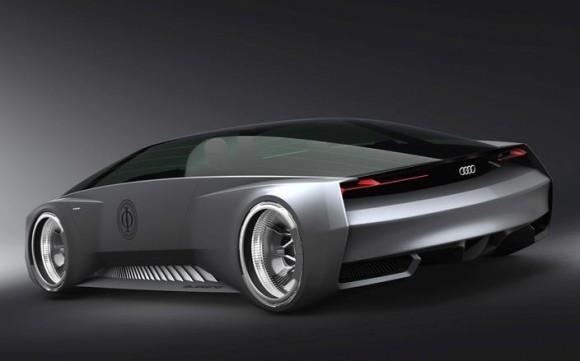 Audi has carved something of a niche for itself as the provider of cars for futuristic movies. The Audi RSQ was created specially for 2004's I, Robot, for instance, and helped shape the design of the R8 production car that went on to star in the Iron Man movies as well as Transformers 2.
As for the Ender's Game film, the production team has been pushing out various teasers and trailers over the past months, driving up the popularity of the original novel in the process. It's scheduled to open on November 1, 2013.