Audi e-tron SUV set to finally debut in September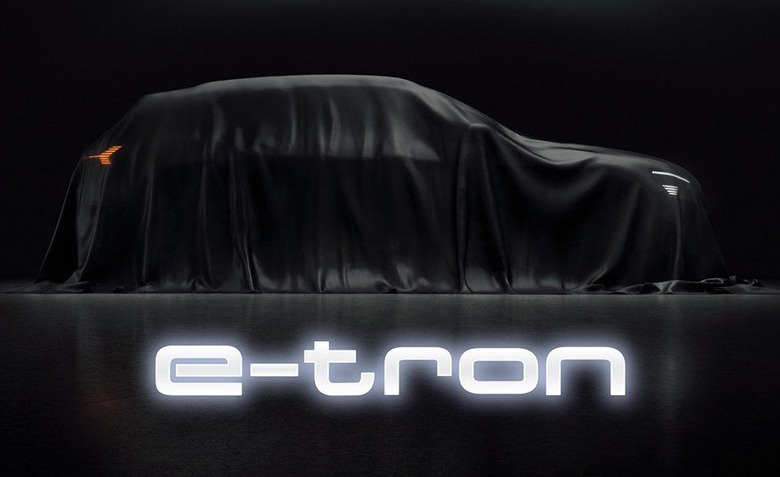 Last month, Audi was forced to delay the reveal event for its new e-tron SUV after the company's CEO, Rupert Stadler, was arrested. At the time, Audi didn't give a new date for the event, leaving us the dark as to when the car would finally get a full reveal. Today, Audi fixed that little oversight, delivering a new event date and location and revealing when reservations for the car will open up.
Audi now plans to fully reveal the new e-tron at an event in San Francisco on September 17. That very same day, it will open up reservations for the car. Customers will be able to reserve an e-tron by putting down a $1,000 fee, which is refundable in the event that you change your mind later on down the road.
Though Audi has talked about the new e-tron here and there, even going as far as showing off the car's cabin earlier this month, there's still a lot we don't know about it. That will all change during that reveal event in September, which is when Audi will share a full list of specifications. That list will include pricing information and (we assume) an actual launch date for the e-tron, which so far has only been given a somewhat broad "first part of 2019" launch window.
It sounds like the e-tron SUV won't be the only topic covered at the event, either. Audi also plans to discuss the future of the brand during the presentation, but what the means is anyone's guess. We do know that Audi plans to release a grand total of three electric vehicles by 2020, with the e-tron being the first of the bunch, so maybe we can look forward to hearing more about those other two cars during the show.
In any case, we'll be covering Audi's event as it happens here at SlashGear, so be sure to come back on September 17 for all you need know from San Francisco. In the meantime, check out the story timeline below for more on the e-tron and why this might be a car worth paying attention to.