The Audi e-tron GT is capable and covetable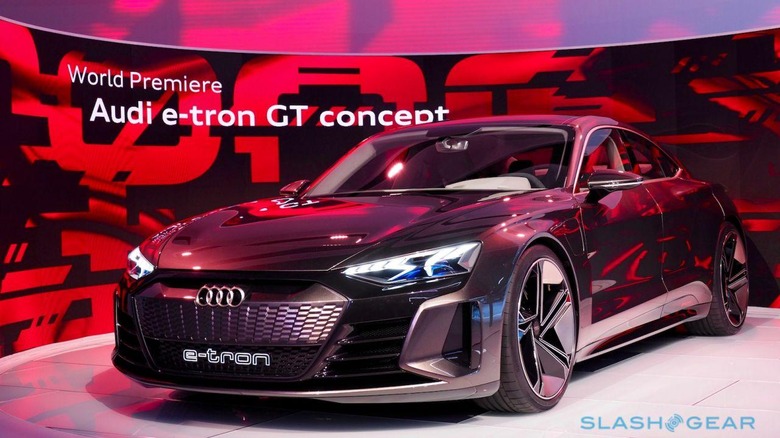 Audi didn't really need Robert Downey Jr. or an Iron Man connection to make the e-tron GT Concept stand out at the LA Auto Show 2018 this week: the stunning all-electric car is conspicuous enough on its own. Not only does the concept demonstrate Audi's flexible EV architecture, but its commitment to making electric cars that are not only capable but covetable, too.
Indeed, we're fast approaching a tipping point for electrification, and if it looks anything like the e-tron GT Concept then that's a very good thing indeed. Third of the e-tron series to be revealed, Audi isn't hiding anything when it says that this concept car is in reality a thinly-veiled nod to a production model.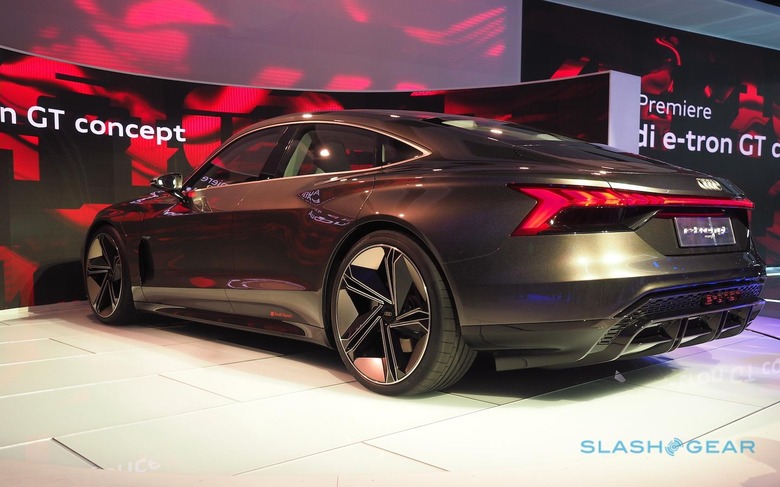 That production Audi e-tron GT, in fact, is earmarked for 2020. It's shaping up to be an important year for Volkswagen Group and EV strategy, in fact. While Electrify America, its project to build out electric car chargers across the US, may be the result of a post-dieselgate apology, you can't accuse the automaker behemoth of doing so half-heartedly.
By June 2019, it'll have its first round of chargers installed: roughly 900 charging stations consisting of more than 5,000 charging ports, across the US. That'll include DC fast-charging stations offering up to 350 kW on high-traffic corridors across 39 states. Spaced no further than 120 miles part, they'll be able to deliver as much as 20 miles of range per minute.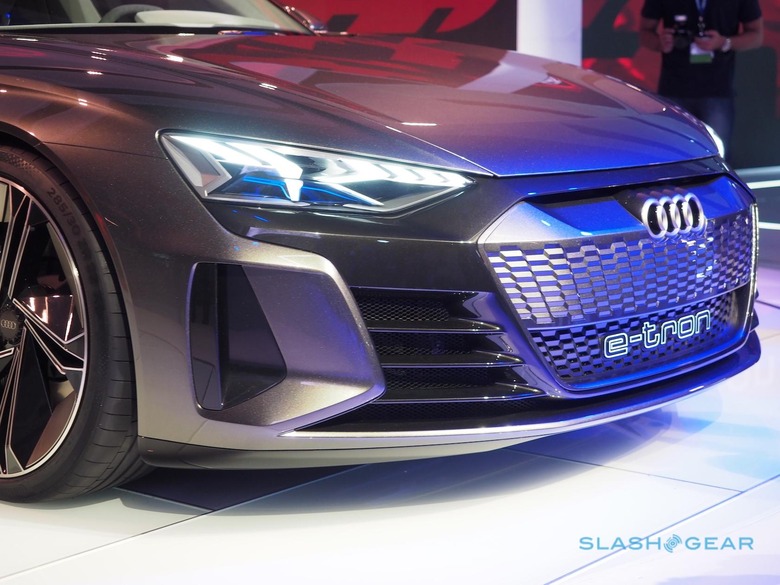 Gliding in near-silently to tap those chargers will be the Audi e-tron GT. With 590 horsepower in the concept, courtesy of two electric motors – one for the front axle and one for the rear – it's 16.3 feet of sinuous sportback. Audi says the four-seater could do 0-62 mph in around 3.5 seconds, hitting an electronically-limited 149 mph if you had the Autobahn to test it on.
Range, meanwhile, is an estimated 250 miles or so. Not market-leading numbers, certainly, but a careful balance of weight, performance, and recharging availability. Audi is pitching wireless charging for the e-tron GT, too. While it may be slower than physically plugging in, there's also nothing quite like the convenience of parking in the garage and knowing that your EV is automatically being topped up.
Audi's to-market strategy with EVs makes a lot of sense. Much as I'd love to see the production version of the e-tron GT arrive in dealerships early next year, kicking things off with the 2019 e-tron SUV is far more sensible. Utility vehicles like SUVs are perennially popular, particularly in North America, after all. You skate to where the audience is.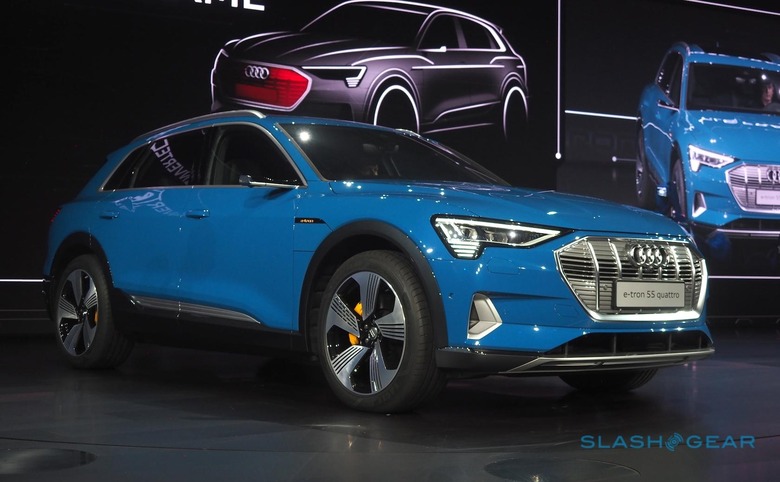 The Audi e-tron Sportback, meanwhile, is similarly strategic. Whether you prefer to describe it as a sleek reinterpretation of the station-wagon, or just as a crossover, it targets another segment with strong demand.
Luxurious sedans, though, have a cachet all of their own. For a start they're where automakers like Audi, BMW, and Mercedes-Benz started from: big, long-distance cruisers with cosseting interiors and lashings of power. They also act as halo vehicles for the brand, typically where the cutting-edge of technology and luxury first come together in retail.
There's no denying, too, that the EV space is currently ill-served by true luxury four-door options. Tesla's Model S may have a powertrain that's still impressive, but its interior didn't feel up to A8 or S-Class standards back at its launch, and even after tweaks it still doesn't now. There are plug-in hybrids in the executive sedan segment from some of the mainstays in the category, true, but not pure-electric.
It's tough to level such criticisms at the e-tron GT Concept. The outside is aggressive and dynamic, not to mention – crucially – it doesn't require you to drive something that screams "I'm electric!" in an gawkily pious way. Better still, it's unexpectedly production-practical. Audi even left off the usual auto show mainstay of cameras in place of side mirrors, while the cockpit – with its sumptuous technical fabric seats – isn't far off what you'll find in a current A8.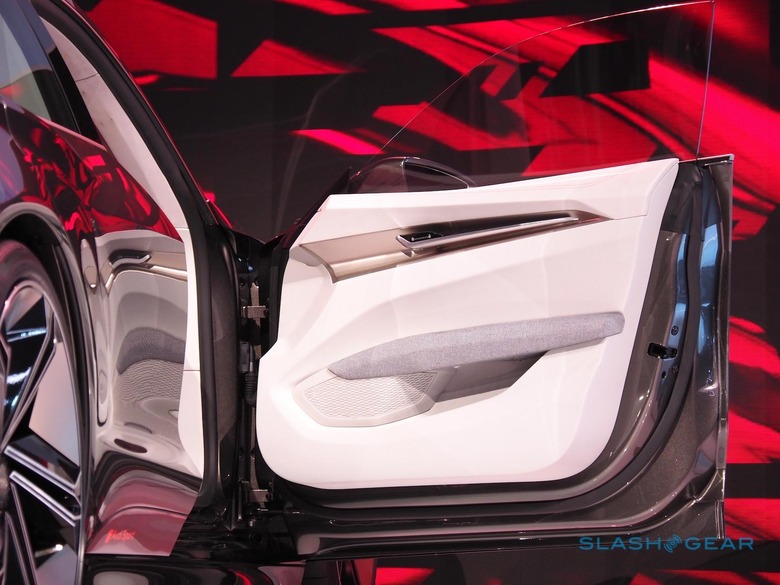 In short, it's not hard to hear Audi boast that the concept car is about 99-percent production-ready and take that at face value. VW Group is promising huge investment into EVs, with the roadmap calling for 150,000 battery-electric vehicle sales in Western Europe alone by 2020. Come 2025, it expects as many as a quarter of all Group sales to be purely battery-powered. Five years after that, every single model across every VW Group brand – including Bugatti, Porsche, and Lamborghini – will have at least one electrified version available.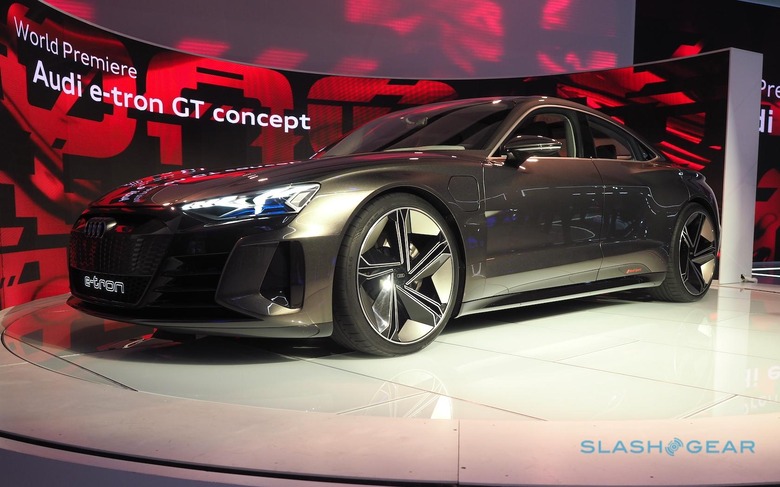 It's aggressive, certainly. Yet we're also starting to see how each brand under the VW Group umbrella will make electrification its own. Porsche with its Taycan, a lithe performance sedan slotting in under the Panamera, while Audi kicks things off with the SUVs that are its most popular category before segueing to aspirational luxury grand-tourers. Plenty of shared components, but some very different implementations and, more important still, a welcome addition of greater choice for EV buyers.