Audi completes purchase of Ducati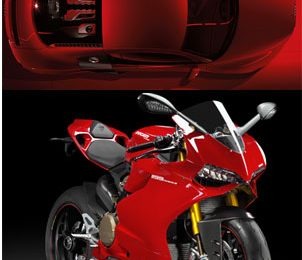 Last month, I mentioned that Volkswagen subsidiary Audi was eyeing the purchase of Italian motorcycle maker Ducati. Audi wants Ducati to expand its brand portfolio. The purchase of Ducati was approved by Audi's 20-member supervisory board this week. The approval to purchase makes Ducati the 12th brand Audi has consumed.
Audi hasn't officially said how much the purchase cost, but sources have said that the purchase price is about $1.13 billion. Ducati is a big name on the Superbike World Championships and has 13 titles going back to 1988. Audi wants the purchase to be completed as soon as possible.
Some analysts have been opposed to the purchase claiming that buying Ducati doesn't have any economic or industrial logic. Some analysts believe that the purchase was based on VW chairman Ferdinand Piech's desire to get the Ducati's expertise on design and lightweight engines. The company currently produces about 40,000 motorcycles each year across its entire range making it a niche player compared to the 16 million motorcycles industry leader Honda sold.
"I can't think of a concrete reason for Audi to warrant a business case for buying Ducati," said Stefan Bratzel, director of the Center of Automotive at the University of Applied Sciences in Bergisch-Gladbach.

"Ducati doesn't enhance Audi's business model in any way, it's just a trophy in the wall cabinet," he added.
[via Reuters]