Audi in talks to purchase Ducati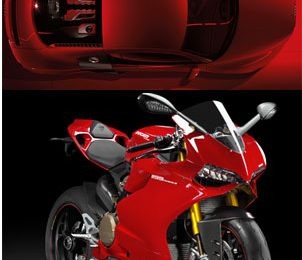 Volkswagen is a German automotive company that has Audi as its premium line of automobiles. Audi is known for making high-end vehicles many of which include all-wheel-drive. My favorite car Audi makes it the R8 sports car made famous in the Iron Man movies. If you follow motorcycles, you'll recognize the Ducati name.
Ducati is an Italian motorcycle company that makes some of the fastest sport bikes in the Moto GP world along with motorcycles for the street. Financial Times Deutschland reports that people familiar with Audi and Ducati are saying that Audi is in talks to buy the motorcycle company. The price being tossed around is €850 million.
That price reportedly includes €800 million in debt that Ducati holds. Previous reports by the Financial Times indicated that current Ducati owner, Investindustrial, wanted €1 billion for Ducati. If sold for €1 billion the company would've made three times the initial investment in Ducati. Auducati has a nice ring to it, don't you think?
[via Reuters]