Audi bakes Amazon Music into its latest car dashboards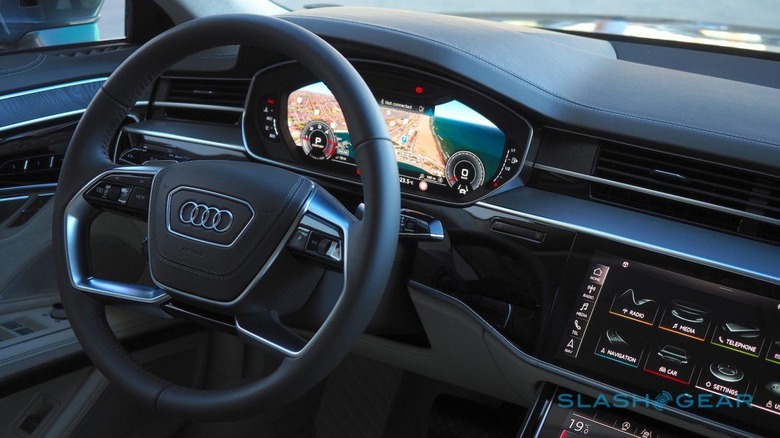 Audi and Amazon have teamed up to offer native Amazon Music streaming support in the automaker's recent cars, all accessed through the vehicle's infotainment system. The integration sees select cars from Audi's 2017 and 2018 model years gain Amazon Music and Amazon Prime Music streaming support, beyond just playing it back over a Bluetooth connection from your smartphone.
It'll be available for those with 2017 or 2018 model year Audi A3, A4, A4 allroad, Q7, R8, and TT cars, as well as the 2018 Audi Q5 and A5. Assuming you have the keys to one of those, you'll also need the latest version of the Audi MMI connect app running on your phone.
From there, you pair the smartphone to the car's own WiFi network. After logging into the app using myAudi credentials, you swipe left to the "Media" page. That allows you to log in to your Amazon account.
After that point, there'll be Amazon Music access through the car's own MMI display. That includes access to individual songs, together with playlists and streaming stations. Amazon Music's new releases and charts are also available, along with catalog access organized by artist, genre, and style.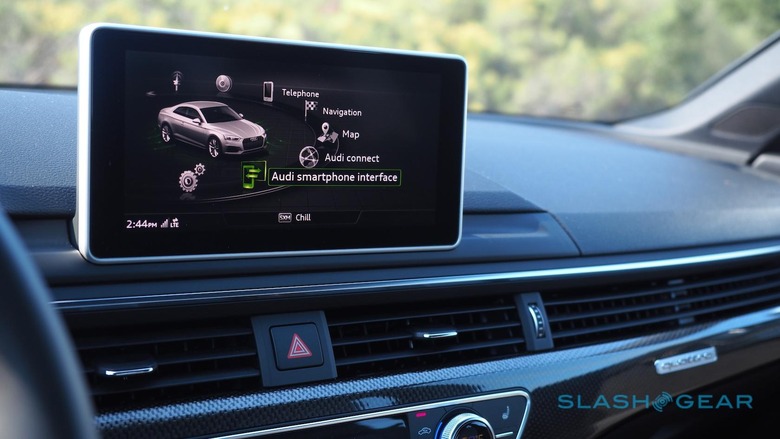 If you've got an Amazon Music Unlimited subscription, that means "tens of millions" of tracks on-demand, in addition to curated playlists and stations. That, of course, involves a monthly payment; if you're an Amazon Prime subscriber, Prime Music is bundled in with that. However, it only has around two million tracks, and a smaller number of playlists and stations.
Perhaps more usefully, anybody with music saved in the Amazon Music cloud will be able to stream that library too. Whatever route you go, you won't need an Audi Connect data plan, since it relies on your smartphone for the data connection.
All this functionality, of course, has previously been supported through the Amazon Music app already available for smartphones. Indeed, you could connect your device via Bluetooth or USB and play it back through your Audi's audio system. The improvement, though, is the integrated controls: rather than having to pull out your smartphone to navigate through playlists and such, you can do everything through Audi's own UI, including the Virtual Cockpit offered as an option on most of the models supporting this new feature.
That has big advantages when it comes to safely controlling entertainment while on the move. Driver distraction is increasingly being blamed on smartphones, not just people trying to check their messages while they should be paying attention to the road ahead, but simple things like cueing up the next track they want to listen to. Until the car does all the driving for us – something Audi is also working on, indeed – this sort of integration may be the next best thing.