Audi Announces Matrix LED Headlights That Utilize A Camera, Sensors, And GPS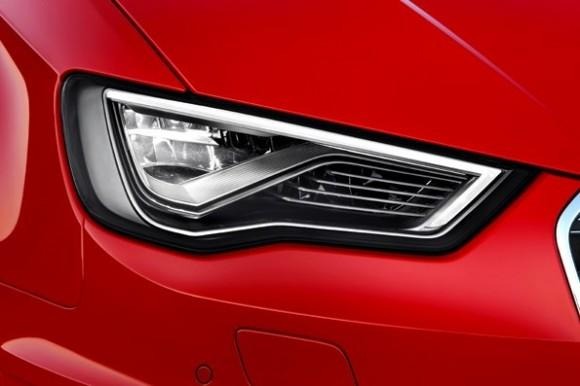 Audi has announced that it will debut Matrix LED headlights that are synced with the vehicle's camera, sensors, and navigation system, allowing them to perform dynamically in the environment. This move builds on the already high standard Audi applies to its headlights. The Matrix LED headlights are slated to debut later this year.
According to Audi, the Matrix LED headlights utilize segments of light-emitting diodes, reflectors, and lenses to create a swivel-less design. Instead of using a swiveling mechanism, the segments will each be run independent of the other segments based on data from the various sensors, camera, and GPS. When combined, they form a dynamic headlight that is tuned to the world around it.
One LED light segment, for example, will dim, while another will be deactivated, according to the environmental data coming from the camera and sensors, and the anticipated actions of the car based on the navigation system. One example provided is the lights' reaction to other vehicles, which are detected by the camera. Certain elements of the high-beam lights will be turned off so as to avoid blinding the other driver without completely depriving the Audi driver.
By communicating with the navigation system, the headlights will be able to swivel into a curve a bit before the turn arrives, offering prediction-based lighting. In dark settings, this will help the drivers navigate in addition to providing a better lighting experience. While Audi has stated that the Matrix LED headlights will make their debut later this year, no specific dates or time frame were provided.
[via Audi]