Audi A7 h-tron flirts with performance fuel-cells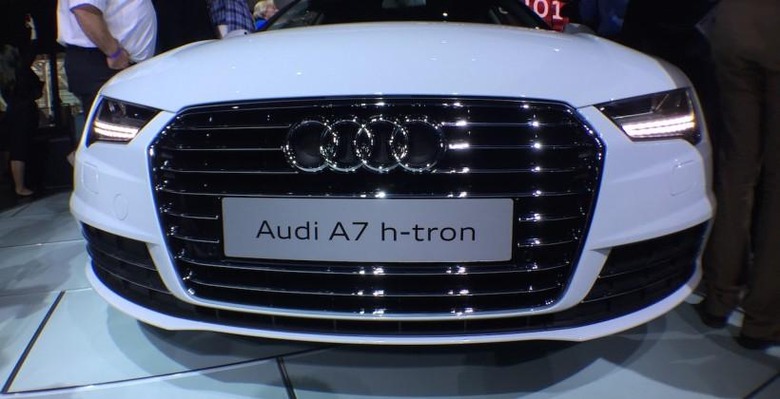 The LA Auto Show 2014 is shaping up to be the car show where fuel-cells come to the fore, with the new Audi A7 Sportback h-tron quattro joining Toyota's Mirai and Honda's FCV in turning to hydrogen for its power. Officially a plug-in hybrid + fuel-cell electric car, as Audi would have it, the A7 Sportback h-tron quattro concept delivers 230 HP and 400 lb-ft of torque from its combined powerplants, as well as delivering what the Germany company says should be around 342 miles of driving range.
On the fuel-cell side, there's a 130 liter hydrogen tank that can be refilled in around three minutes, Audi says. Over 300 individual cells are layered together into a stack under the hood.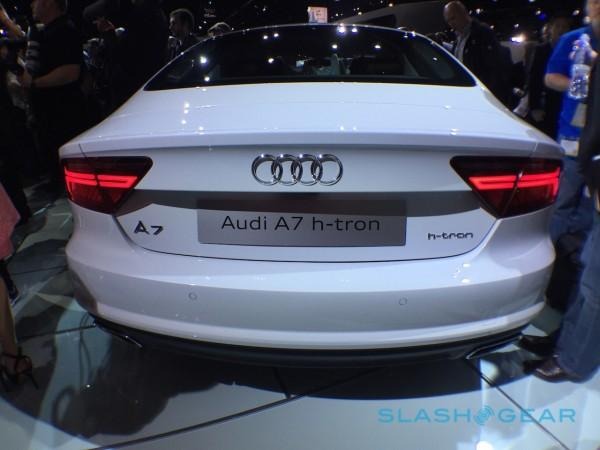 The power gets pushed to front and back wheels, with two electric motors doing all-wheel-drive duty. Traction can be controlled electronically, with each axle adjusted continuously.
Two drive modes are supported, D and S, both using regenerative braking to recharge the batteries as the car slows; the Sport mode ramps up the level of energy recovery.
For the battery, meanwhile, a full charge will take "slightly more than two hours." It's mounted at the back, borrowing the technology from the A3 Sportback e-tron.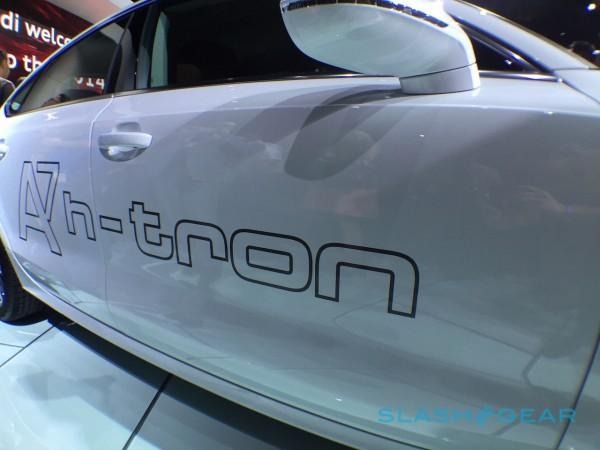 For the driver, there's a top speed of 111.8 mph, with a consumption of roughly one kilo of hydrogen for 100 km of travel. The upshot for the environment, meanwhile, is no carbon dioxide emissions, only water from the tailpipe.
However, unlike the Toyota Mirai, which we drove this week, Audi has no current production plans for the A7 Sportback h-tron quattro.
"The h‑tron concept car shows that we have mastered fuel cell technology," Prof. Dr. Ulrich Hackenberg, Audi technical development board manager, said of the car. "We are in a position to launch the production process as soon as the market and infrastructure are ready."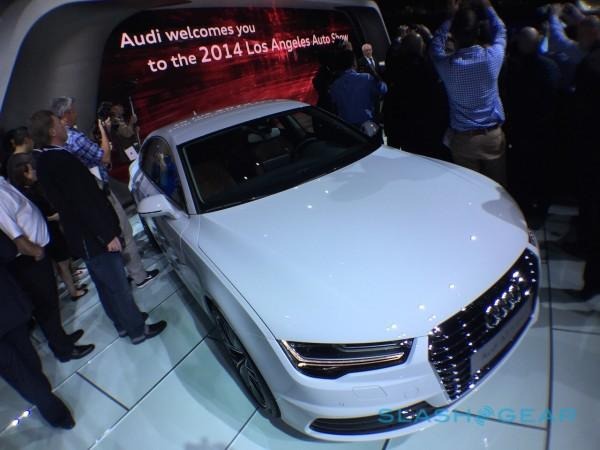 That infrastructure is likely to be the sticking point for the time being. Although Toyota and others are pumping money into subsidizing the roll-out of hydrogen stations – and, indeed, inviting other car companies to do the same – there are still very few in operation across the US.
It's unclear how much the A7 Sportback h-tron quattro would cost if Audi did give it the green light for production, though the regular A7 kicks off at $69,500.