Audi A6, A7 get a fresh new look, inside and out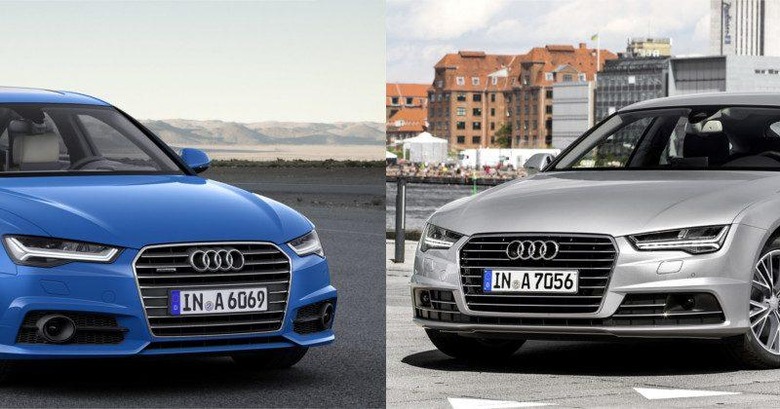 Why change a winning formula? That is perhaps the reasoning behind Audi's decision to keep its Audi A6 and Audi A7 sedans mostly intact. Mostly. Acknowledging that it still needs to be attractive to buyers tempted to look at competitors' shiny new offerings, Audi has given the A6 and A7 a slightly makeover, both externally and internally, that, especially for the A6 and A6 Avant, give the cars a bolder, sharper visage. Best of all, Audi has kept the best things about the A6 and A7, including the same starting price.
The changes to the Audi A6 and its Avant counterpart are subtle yet distinct. The changes emphasize the horizontal aspect of its design, like struts, coming in high-gloss black, that horizontally divide the lateral ventilation grilles. The side sills and rear bumper have taken on a more angular contour, complemented by the new diffuser at the back. All three models, the A6, A6 Avant, and A7, get new color options: matador red and Gotland green. Java has also been added to that list after previously being exclusive to the A6 allroad.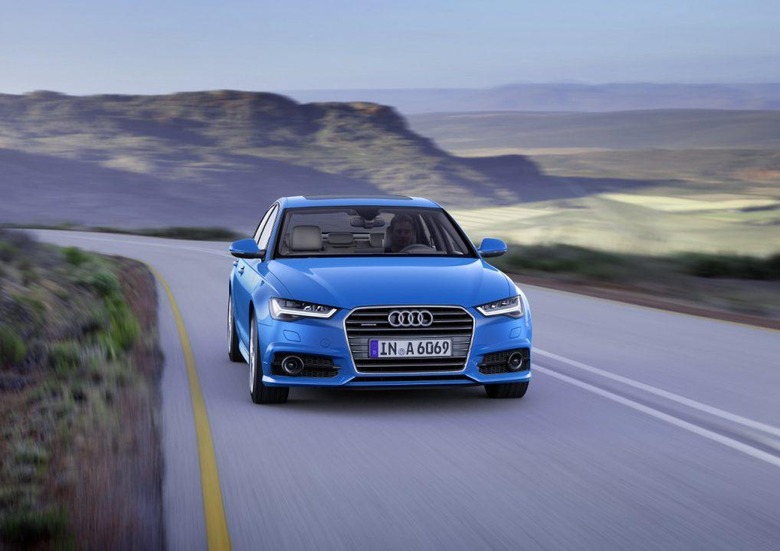 Audi design refresh extends to other related models as well, including the S series. This line, in particularly, gets a new radiator grille with a matte black corpus. Gloss chrome accentuates many of the new S model's parts, like the grille's slats, the struts, and even chrome rings for those with optional adaptive cruise control. For the A6 allroad, the design changes serve to emphasize its offroad personality, with a new Soho brown finish and 20-inch wheels.
Audi's changes aren't skin deep only. Inside the new A6 and A7 Sportback, LEDs highlight the cabin and the luggage compartment. New inlays are also available in the form of Aluminum Ellipse silver and fine grain birch natural agate grey. Inside, Audi offers addons that keep driver and passengers informed and entertained. The martphone interface opens the door to Apple CarPlay and Android Auto connectivity, while inductive charging keeps smartphones powered wirelessly. Rear passengers also have access to two Audi tablets that can be used both inside the car and outside.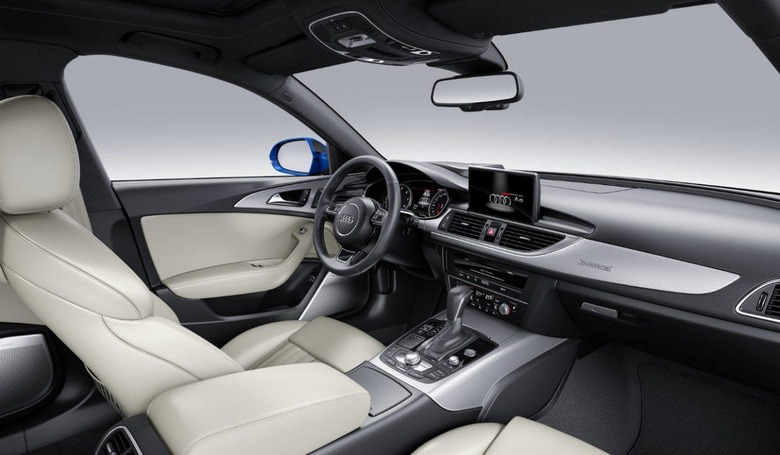 The refreshed Audi A6 and A7 family, including S and allroad models, will soon be available for order, with deliveries set to take place sometimes in Summer. Despite the changes, Audi isn't increasing the starting price for these sedans.
Audi A6 (Blue) and A6 Avant (Red)
Audi A7 Sportback