Audeze Mobius gaming headphones promise smarter 3D sound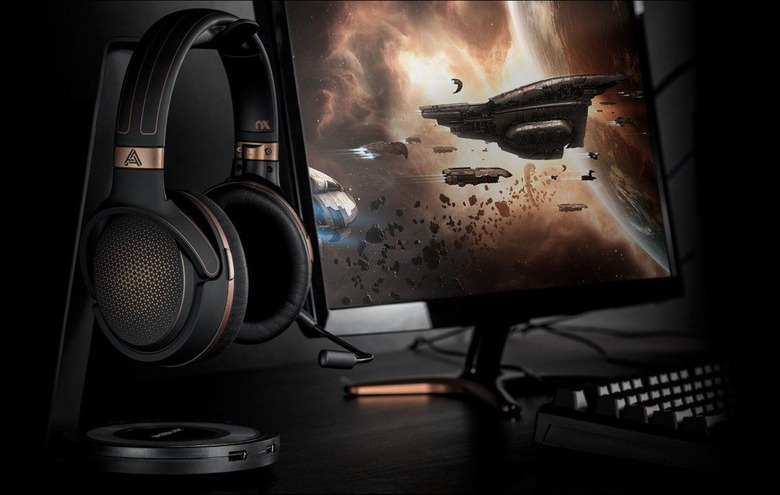 Audeze has revealed a new set of gaming headphones, with its new Mobius set promising 3D sound that bakes in head tracking for a more convincing surround effect. The company is better known for its audiophile-friendly headphones for music, with these new Mobius headphones the first time it has specifically targeted gamers.
While it's not the first set of headphones to promise surround sound, Mobius does things a little differently to other 3D cans. It relies on a combination of anatomy calibration, room emulation, and head tracking, with a bevy of sensors to figure out how you're listening to sound in each game. The headphones themselves pack Waves Nx technology that does real-time 3D processing completely on-device.
The result, Audeze claims, is 3D emulation that works across 7.1, 5.1, 5.0, 2.1, and 2.0 sound modes, and that will make you think you're sat in the midst of a large number of individual speakers. Its head-tracking system keeps pace of movements 1,000 times per second, and then uses that data to figure out what the individual would be hearing, with their ears in that particular orientation, were they in a speaker-filled room. Meanwhile, a customizable room model adds in the multiple reflections that would be encountered in each space.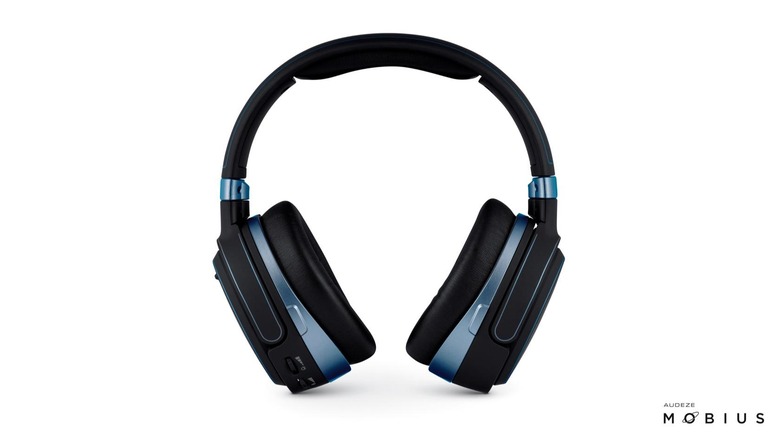 Of course, all that clever processing would be pointless if the headphones themselves used lackluster drivers. Audeze says its 100mm planar transducer – which uses the Uniform diaphragm of its more expensive, music-centric audiophile headphones – and Fazor wave guides should oust any other gaming headphones on the market. They're surrounded with memory foam wrapped in artificial leather, and there's a detachable microphone with its own individual volume control.
Other controls include a headphone volume dial, microphone mute button, and two multifunctional keys. One, dubbed there 3D Button, handles 3D calibration, turning 3D audio on or off, or toggling between USB-C or Bluetooth as a source. There's also a 3.5mm input, if you'd prefer.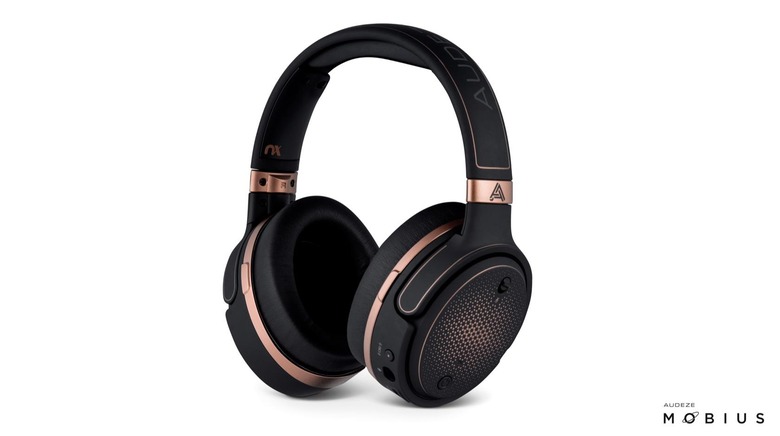 The second control, the Power Button, handles play/pause during music playback, as well as controlling overall power and Bluetooth pairing. Audeze says the whole thing weighs 350g, and will work with everything from your gaming PC or console, a smartphone, or a desktop.
Audeze was looking to fund the Mobius project using Indiegogo, hoping to raise $50k in a month. At time of writing, however, it's already well on its way to raising three times that amount. The first 1,000 early backers can get the Mobius headphones for $249, followed by a further 3,000 at $299. The regular selling price, meanwhile, is expected to be $399. Deliveries are expected from June 2018.