AT&T's LG Escape2 is the LG Spirit in spirit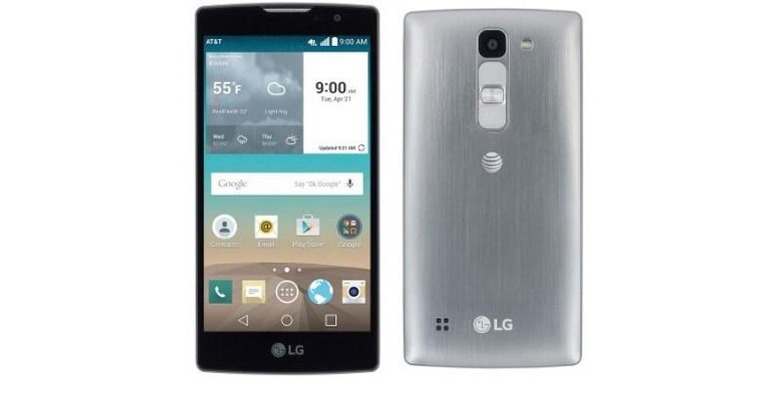 Some carriers tend to rename their versions of a particular device, perhaps just to set it apart from the competition. That seems to be the case here with the AT&T LG Escape2. Yes, there is no whitespace in between the "Escape" and the "2". In many aspects, the Escape2 is pretty similar to the LG Spirit launched just last March. That, however, doesn't mean that the Escape2 won't be interesting, especially for a mid-range LG smartphone that is coming on the heels of the LG G4.
OK, let's get this out of the way first. The LG Escape2/Spirit is through and through a mid-range device announced before the LG G4. As such, it bears more in common with the LG G3 than the newest flagship. So don't go looking for genuine or even faux leather here. It's all plastic. That said, some defining traits might sound familiar, like the curved design that LG is not making a hallmark of its flagship and the in-cell display technology that promises thinner panels and thinner smartphones.
In terms of hardware, of course, the two couldn't be farther apart. The 4.7-inch display at least boasts of 1280x720 pixels. And it runs on a 64-bit CPU, a 1.2 GHz quad-core Snapdragon 410 to be exact, though RAM is only 1 GB small. Storage is capped at 8 GB but, as is always the case, there is a tiny microSD slot to supplement it. The 2,100 mAh battery won't be doing wonders, but, given the hardware, it should at least last a day.
Software-wise, the Escape2 will come with Android 5.0 out of the box, complete with LG's home-made user experience pieces, like Knock Code and the increasingly popular Gesture Shot for taking selfies without a sweat. Glance View, which lets you peek at notifications with a half-swipe of the screen, has also landed on the smartphone.
Perhaps AT&T didn't want to make much of a fuss about the LG Escape2 to avoid clashing with the incoming LG G4, which will start rolling out to markets this wee, which might be a shame considering it's a decent mid-ranger. The carrier is also keeping availability dates as well as prices under wraps for now.
SOURCE: AT&T