AT&T TV launched to bundle smart TV, internet, and live TV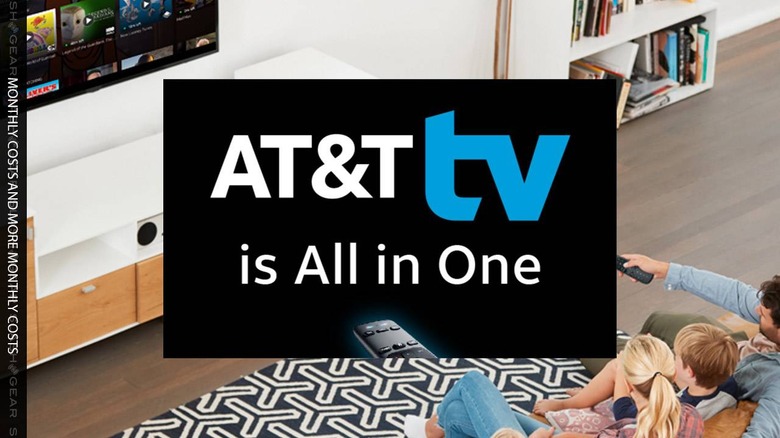 AT&T just launched AT&T TV, a system with which the average consumer can get "smart TV" in their home. This is all about getting apps and streaming content into the homes of the people that have not yet purchased a smart TV or a smart TV box of some sort or another. If you're not already in that space, AT&T wants to be the one to make you understand that this is the future – and that you should get into it as soon as possible.
Right off the bat, let me tell you – you do not need a subscription with AT&T to get a smart TV experience at home. You can buy a device like an NVIDIA SHIELD Android TV for a one-time price and you'll have a smart TV box to use for years to come. This device works with Android TV, which means you'll be able to run all your favorite streaming services: Netflix, Disney+, Hulu, Amazon Prime TV, etcetera.
AT&T's service, AT&T TV, they've jammed internet access in with the box, so you're paying a subscription fee for live TV and some internet-based DVR space, as well as internet. The bundles are what AT&T wants to sell you the most – the more subscription they can get, the more services on which you'll rely, the better.
So for AT&T TV – the box and live TV, you'll be starting at approximately $50 a month for 12 months with a 2-year agreement "if you buy as a standalone service". That means you're not packaging with internet access – and you probably wont, since you likely already have internet access in your home, on its own.
If you're buying the internet access alone, 1 gigabit AT&T Internet, as they call it, also costs approximately $50 a month for 12 months (with a 1-year agreement, that is to say).
AT&T's big giant package cuts those costs down by $10 a month when purchased together. So they say "Customers can bundle AT&T TV and 1 gigabit AT&T Internet for just $39.99/month for video and $39.99/month for internet for 12 months with a 24-month TV agreement where available." AKA you're paying $80 a month for the smart TV box, internet access, and live TV access (cable, as you might call it), and some internet-based DVR space on which you can place data (recorded from the AT&T live TV service).
ALSO note that this service is part of / was once DirecTV, in a sense – take a peek at the timeline below for more information on that transition. It's been a wild ride so far already.