AT&T Samsung Galaxy S III hits stores on the 6th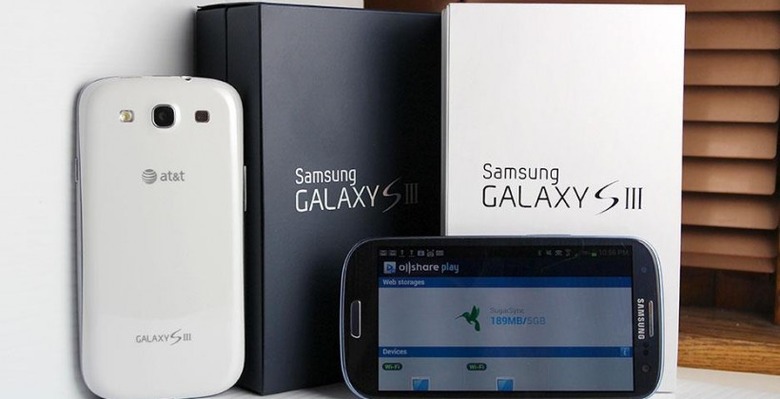 This week we'll be seeing no less than the AT&T 4G LTE version of the Samsung Galaxy S III hit stores live and in person. This device has a 4.8-inch 306ppi resolution display, under the hood you've got a Qualcomm Snapdragon S4 dual-core processor, and in the back you've got NFC with several Samsung applications and functionalities to make use of it. You've also got 4G LTE speed, MHL for HDMI out at 1080p for video, and a fabulous 8 megapixel camera with backup from your Qualcomm processor inside.
This device also has 2GB of RAM inside and is extremely slick with its newest version of Samsung's own TouchWiz user interface. Have a peek at some of the sharing capabilities of this devices here working with the T-Mobile version of the device. That's right – your AT&T Samsung Galaxy S III plays nice with all other versions of the GSIII no matter the carrier!
You can check out the rest of our review [Samsung Galaxy S III 4G LTE Review] and let us know what you think – then head to the store at the end of this week! The device will be available for $199.99 with a 2-year contract or $549.99 for no contract at all. You can also pre-order the device from AT&T right this second in their online shop. Grab it, and check the timeline below to learn more.