AT&T Samsung Galaxy Note Jelly Bean update finally gets the green light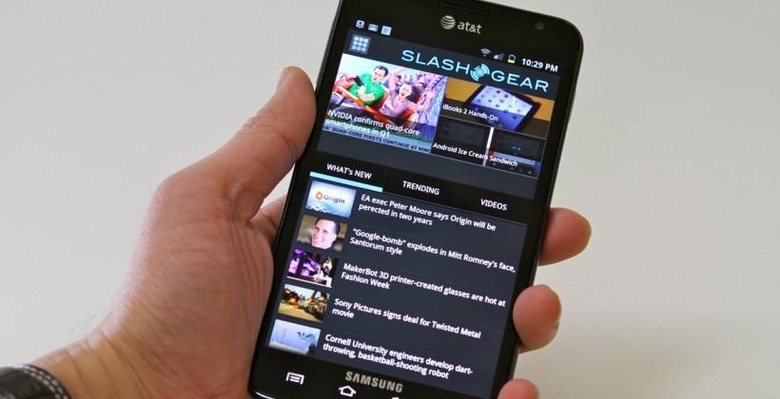 For those still wielding the original Samsung Galaxy Note on AT&T, you'll be pleased to know that the phablet-style smartphone has finally been updated to Android 4.1 Jelly Bean, allowing users of the 5.3-inch handset to take advantage of Google Now, improved notifications, and performance enhancements with Project Butter.
The update should be available now, although AT&T didn't mention how fast the roll out would be happening. Although, all users can download the update on their PC and install on their Galaxy Note device through Samsung Kies. AT&T didn't mention anything about being able to receive the update over-the-air, so you're best bet seems to be to go the manual route.
On a different but still slightly-related note, the Verizon Galaxy Note II also received an update today, receiving a bump up to Android 4.1.2, as well as a handful of updates to apps that now support Samsung's Multi Window mode, which allows you to split-screen certain apps. The update also includes support for Isis Mobile Wallet, as well as fixes alarm clock issues.
The AT&T Galaxy Note sports a 5.3-inch with a 1280 x 800 resolution, while its successor rocks a larger 5.5-inch display with a 720p resolution display. The Galaxy Note rocks a dual-core processor clocked at 1.4GHz, while the Galaxy Note II packs in a faster quad-core chip clocked at a quick 1.6GHz.