AT&T Samsung Galaxy Note gets early Android 4.0 ICS: here's how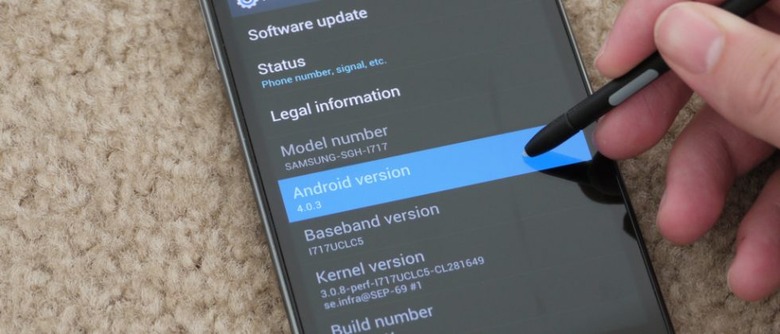 This week we're getting our first real glimpse of Android 4.0 Ice Cream Sandwich on the unique "phablet" family with the AT&T Samsung Galaxy Note. This software has not come through traditional means, instead being pushed by hackers and excited developers wishing to bypass the process Samsung and AT&T must go through before they can update their devices officially. Have a look below at our hands-on with the device running this new tasty treat packed with Ice Cream Sandwich goodness and, barring the fear that grips you when you think of hacking, grab it for yourself!
The Samsung Galaxy Note is a machine with several elements that make the implementation of Android 4.0 Ice Cream Sandwich a bit more difficult than it is on a plain old smartphone or tablet. The first of these is it's unique screen size – no other device on the market has the same display. With this there's also the S-Pen factor – how does a developer work in the technology Samsung's developed for that built-in pen so that Android 4.0 can make full use of it? Have a peek at this early solution:
You'll find that everything seems to be in good working order, including the camera, data connection, and even Face Unlock for your unlock screen. You yourself can grab this update and load it up asap once you've unlocked your device. Here's where the process gets complicated for the user who's never hacked their Android device before – or for the weak of stomach: to get this build of Android 4.0 Ice Cream Sandwich you'll have to do the following: Boot to flash mode (power+volume down), use rootz one click root, and install the ROM. This process works only with Windows machines thus far, but OS X is never far behind these days.
For more information on what you'll have to do to make this all happen, head to Android Community where they've got a bit more detailed instructions as well as download links for the brave!