AT&T releases Kyocera DuraForce: rugged beyond compare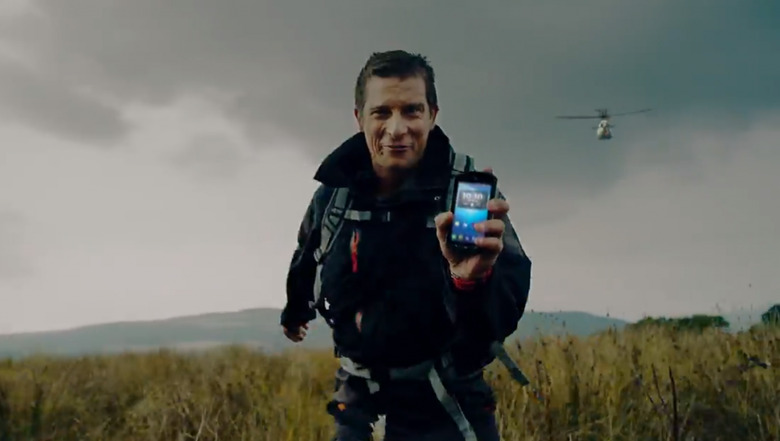 There's a new hardcore phone out this week with AT&T, the Kyocera DuraForce. This device runs with the hardest of crews, made to withstand hard impact, water, and dust – and it's not a half bad phone even without the ruggedness taken into account. While most rugged phones that've been released over the past several years have been less-than-pleasing to the eye or less-than-fantastic in the feature department, this Kyocera DuraForce might just break the curse. It's got a big red button, after all.
This is the 8th device to have been announced by AT&T just this morning, and they're suggesting there may be more. This quick a release schedule is unprecedented by AT&T, and suggests that we may just be coming back to a place where smartphone companies don't just rely on a single flagship to do the dirty work.
Kyocera is one of those bands, but here releases what generally constitutes as a hero phone in rugged environments.
Have a peek at this feature video from AT&T to see what it's all about.
You'll also see the nature-loving Bear Grylls presenting this device as he has with previous Kyocera hardcore joints. Have a peek and see why he's all about the DuraForce:
This device conforms to US-MIL-SDT 810G (military standard) for shock, vibration, drop, humidity, temperature, rain, and altitude. That's in addition to being IP68 standard resistance to dust and water. Dunk it!
You'll have a Smart Sonic Receiver – that means you've got technology that converts sounds into vibrations that are projected directly in to your eardrum. You can hear your phone when it's very, very noisy in the environment around you.
You'll also have front-facing speakers – everyone is catching on to this trend started by the HTC One back in 2013. Sound up front – imagine it!
This Kyocera smartphone will be released for purchase on November 7th and will be in AT&T retail stores starting on the 21st. You'll be able to purchase this smartphone for $389.99 with no commitment, for $49.99 with a standard two-year contract, or for $19.95 per month on Next 12; $16.63 per month on Next 18.