AT&T out PAYG DataConnect Pass plus three new 3G notebooks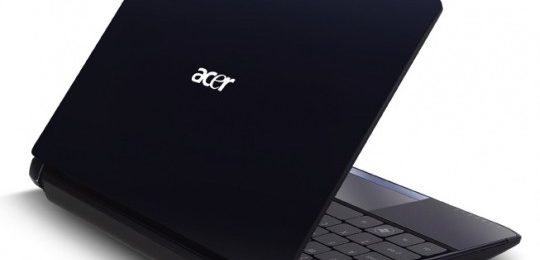 AT&T has added three new mobile computing devices to its 3G-enabled line-up, as well as launching a new pay-as-you-go data service it's calling AT&T DataConnect Pass.  The Acer Aspire AS1830 notebook, Acer Aspire One 532h netbook and Dell Inspiron Mini 10 HD netbook are all available either with regular two-year agreements (in which case they're subsidized to as little as $39.99 for each of the netbooks) but can also be had with occasional data allowances.
Three AT&T DataConnect Pass packages are on offer: $15 gets you 100MB for use in a single day, while $30 gets you 300MB to be used over the course of a week.  Finally, $50 gets you 1GB for a whole month.  Users also get AT&T WiFi hotspot access during those periods.
It's clear that it's more cost effective to sign up to a contract if you're a regular mobile data user, with AT&T's two-year agreements offering 200MB per month for $35 or 5GB for $60.  Alternatively there's something like the Virgin Mobile MiFi, which we reviewed last month, and which offers cheaper data rates than AT&T's together with the flexibility of sharing that data via WiFi with up to five devices.
More details on the three new AT&T notebooks in the press release below.
Press Release:
AT&T Introduces Computing Devices Equipped with Pay-As-You Go Data Service
New AT&T ConnecTech Quick Start Services Assist Customers with Setup and Personalization of Mobile Devices

AT&T* today announced the expansion of its netbook and notebook lineup, offering customers more choice with three new devices that can access the nation's fastest mobile broadband network. As an added value, AT&T is also offering – for the first time for netbooks and notebooks – AT&T DataConnect Pass pay as you go service – the pay-as-you-need it data service that does not require a long-term contract.

The full lineup of netbooks and notebooks is now available online through AT&T's new Mobile Broadband Center, www.att.com/mobilebroadband. The new devices include the Acer Aspire AS1830 Notebook, the Acer Aspire One 532h Netbook and the Dell Inspiron Mini 10 HD netbook. In addition, the Acer Aspire AS 1830 Notebook and the Dell Inspiron Mini 10 HD netbook are also available at AT&T's more than 2,200 company-owned retail stores.

"Demand for high-functioning, lightweight, mobile computing devices remains strong among consumers and small business customers who want access to the Internet while on the go," said David Haight, vice president, product development, AT&T emerging devices. "By offering the DataConnect Pass Plans, customers receive added value, choice and flexibility to decide when to consume data within the parameters of their personal budget, for a more consumer-centric and convenient experience."

AT&T has also launched new Quick Start services, which include AT&T ConnecTech® technical support offerings that provide customers expert help setting-up, synchronizing and customizing new netbooks, smartphones, LaptopConnect cards or 3G Microcell devices. The AT&T ConnecTech Quick Start services are available for purchase in AT&T stores starting at $49.

With the Quick Start for Netbook service, a ConnecTech expert will remotely access your device to install software, update firmware, troubleshoot software conflicts, connect to your home Wi-Fi network, and more. Similarly, with the Quick Start for Smartphone service, we will help you sync your calendar, email and contacts with your PC, enable data back-up, connect to your home Wi-Fi network, personalize your smartphone with interactive tutorials and more.

Netbooks/Notebooks

Equipped with updated features for an enhanced customer experience, the netbook and notebook feature 10.1 to 11.6-inch screens and each weigh approximately three pounds, easily fitting into most backpacks, purses and briefcases. AT&T online pricing for the devices starts at $39.99, with a two-year data service contract, including a 200MB plan for $35 per month or a 5GB plan for $60 per month.

For customers who prefer the AT&T DataConnect Pass service option, pricing for these new computing devices starts at $449.99. AT&T DataConnect Pass offers customers access to the nation's fastest mobile broadband network, along with access to AT&T Wi-Fi service, featuring more than 23,000 hotspots nationwide. Premier Membership customers have access to more than 125,000 global Wi-Fi hotspots through roaming agreements.

AT&T DataConnect Pass plan options include:

DataConnect Day Pass (100 MB) – $15

DataConnect Week Pass (300 MB) – $30

DataConnect Month Pass (1GB) – $50

Acer Aspire AS1830 – Whether you need to access MS Office for school or work or simply just want a powerful machine to surf the net, the Acer Aspire AS 1830 is ideal for the person who's constantly on the go. Available in a bronze color and weighing less than 3 pounds, this notebook offers a powerful computing experience complete with an Intel Dual Core i3 processor with 2GB RAM, 250 GB Storage, 2GB of memory, 11.6 inch high-definition display, up to 6 hours of battery life, a 1.3 megapixel web camera, and runs on a Windows 7 Home Premium operating system. Acer Aspire AS1830 is $239.99 with a two-year contract and is available in AT&T company-owned retail stores and online at www.att.com/mobilebroadband.

Acer Aspire One 532h – Looking for the perfect wireless companion to help you stay connected with family and friends via your favorite social networks, or simply manage email and explore the Web? Look no further than the Acer Aspire One 532h netbook. At less than 1-inch thick and weighing just 2.75 lbs, features include LED Backlit display, the latest Intel N450 Atom CPU processor, a 10.1 inch display, up to 4 hours of battery life, a full size keyboard and runs on a Windows® 7 Starter operating system. Acer Aspire One 532h is $39.99 with a two-year contract and is available in AT&T company-owned retail stores and online at www.att.com/mobilebroadband.

Dell Inspiron Mini 10D – This netbook offers a higher quality video experience with an HD display and integrated graphics acceleration and is well suited for streaming your favorite on-line content or playing high quality videos downloaded to the device. Weighing in at 3.1 lbs, the Inspiron Mini 10 HD is available in light blue and features an Intel Atom N450 processor, 1 GB RAM, 250 GB storage, 10.1 inch high-definition display with a built in 1.3 megapixel web camera. It offers, up to eight hours of battery life and runs on a Windows 7 Starter operating system. Dell Inspiron Mini 10 HD is $39.99 with a two-year contract and is available in AT&T company-owned retail stores and online at www.att.com/mobilebroadband.

For customers who want the peace-of-mind of knowing that their new netbook or notebook is covered against accidental damage, AT&T ConnecTech has also just introduced a new two-year extended warranty for both devices, available in AT&T retail stores for a one-time cost of $99. The warranty provides repair and replacement coverage for defects in materials or workmanship and normal wear and tear, as well as power surge protection, and coverage for spills and damaged or broken parts.

For information on existing laptop offers, please visit us at an AT&T retail store or online at www.att.com/mobilebroadband or by calling 1-866-MOBILITY.

*AT&T products and services are provided or offered by subsidiaries and affiliates of AT&T Inc. under the AT&T brand and not by AT&T Inc.

Limited-time offer. Other conditions & restrictions apply. See contract, rate plan brochure and rebate form at store for details. Subscriber must live & have a mailing address within AT&T's owned wireless network coverage area. Up to $36 activation fee applies. Equipment price & availability may vary by market & may not be available from independent retailers. Early Termination Fee: None if cancelled in the first 30 days, but up to $35 restocking fee may apply to equipment returns; thereafter up to $325. Some agents impose add'l fees. Offnet Usage: If your mins of data use on other carrier's networks ("offnet usage") during any month exceeds your offnet usage allowance, AT&T may at its option terminate your svc, deny your contd use of other carriers' coverage, or change your plan to one imposing usage charges for offnet usage. Your data offnet usage allowance is the lesser of 24 MB or 20% of the KB incl'd with your plan). DataConnect Plan is not unlimited and substantial charges may be incurred if included allowance is exceeded. Sales tax calculated based on price of unactivated equipment.

AT&T DataConnect Pass. Can only be used on AT&T's wireless network and cannot be used on another carrier's network, either domestic or international. Requires laptop or netbook with aircard/connect card capable of working on AT&T's wireless network; internet access to sign-up; and a new SIM card. AT&T DataConnect Pass supports data usage only, and does not support SMS, MMS, or voice calls. Actual speed and coverage may vary. Time begins expiring immediately upon purchase/activation or redeeming PIN for the initial session, whether or not you are using the service. Once your time expires or you consume the allotted data, whichever occurs first, your data access will cease. DataConnect Pass session fees are non-refundable. Not Compatible with Apple Mac. For complete terms and conditions see Session Based Wireless Data Services Agreement at att.com/TermsofService.

AT&T ConnecTech. Residential customers only. Not available in all areas. Limited time offers, taxes and surcharges extra, hardware and software limitations may apply, and service-specific terms and conditions apply (see www.att.com/ConnecTechTOS). Quick Start services require a qualifying device, qualifying AT&T Mobility wireless data plan, and a working/functional computer and broadband Internet connection. Wireless data usage charges may apply. For Protection Plans, refer to full terms and conditions for coverage, which include EXCLUSIONS, LIMITATIONS, AND A BINDING ARBITRATION PROVISION THAT REQUIRES THE SUBMISSION OF ALL DISPUTES (EXCEPT WHERE EXPRESS EXEMPTIONS ARE PROVIDED) TO FINAL AND BINDING ARBITRATION IN ACCORDANCE WITH THE DISPUTE RESOLUTION PROVISION.

AT&T Wi-Fi Service. A Wi-Fi enabled device required. Other restrictions apply. See www.attwifi.com for details and locations."

Mobile broadband coverage not available in all areas.