AT&T offers quiet settlement for iPhone data throttling lawsuit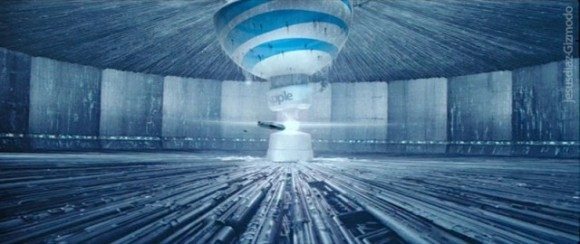 AT&T is offering a quiet settlement to iPhone user, Matthew Spaccarelli, who sued and won against the carrier in small claims court last month over the throttling of his unlimited data plan. Declining the offer, Spaccarelli has forwarded the letter from AT&T's lawyers to the Associated Press, revealing that the carrier threatened to cut his service plan if he refused to talk with the company.
Although AT&T had announced that it would begin throttling its unlimited data plans last October, the carrier did not specify the data threshold at which throttling would kick in, except that only its top 5 percent of heavy data users would be affected. When Spaccarelli filed his case against AT&T in small claims court on February 24, he maintained that AT&T had broken its promise to provide unlimited service, to which the judge agreed.
Awarded $850 in the victory, Spaccarelli began encouraging other AT&T customers to follow suit, posting online the documents he used for his case. AT&T's settlement offer would require him to take down those documents as well as to keep quiet about the talks, including the fact that AT&T had offered to start them.
Spaccarelli has refused the offer and could see his account with AT&T terminated since he admitted to tethering, a practice that violates AT&T's terms. AT&T also plans to appeal the small claims court decision and has recently specified a 3GB threshold for throttling its unlimited data plans.