AT&T Confirms Data Throttling To Start October 1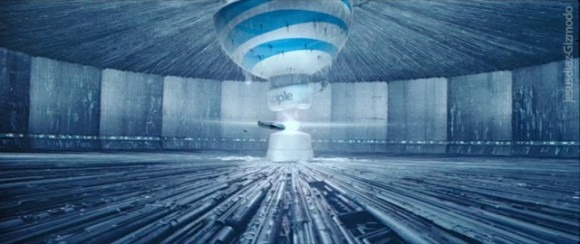 Yesterday we talked about the rumor that AT&T may start throttling the data speeds of its unlimited data plan subscribers, specifically the heaviest-use customers that surpass a certain data threshold per month. Well, that's no longer just speculation. The carrier has come forth and made an official announcement today revealing that the throttling would start on October 1.
AT&T explains that it's simply doing what other carriers have done as well to manage the "exploding" demand for mobile data. It is responding to this "serious wireless spectrum crunch" by investing billions in network enhancements and acquiring more network capacity, but it also has to take a more immediate measure. And what is that, you ask? Data throttling.
Starting October 1, AT&T will begin reducing the data throughput speeds for some of its customers—a number they deem a "very small minority" and less than 5% of their total customer base. These heavy-use customers, according to AT&T, use on average 12 times more data than the average of all smartphone data customers.
Only unlimited data plan customers will be affected, and even then, the carrier emphasizes that only 5% of that category surpass the heavy-use data threshold. Additionally, the carrier says that it will send multiple notices before throttling a customer's data speeds, and will also provide a grace period.
Although AT&T doesn't specify what data amount alerts the throttling sirens, it does say that you'd have to be streaming very large amounts of video and music daily over its wireless network, such as with streaming video apps, remote web camera apps, sending large data files, and certain online gaming apps.
To avoid this, AT&T encourages customers to use their home or office Wi-Fi networks whenever they can, or to use one of more than 26,000 free WiFi hotspots that AT&T provides nationwide.
[via AT&T]