AT&T Nokia X7 cancelled: Mediocre carrier support blamed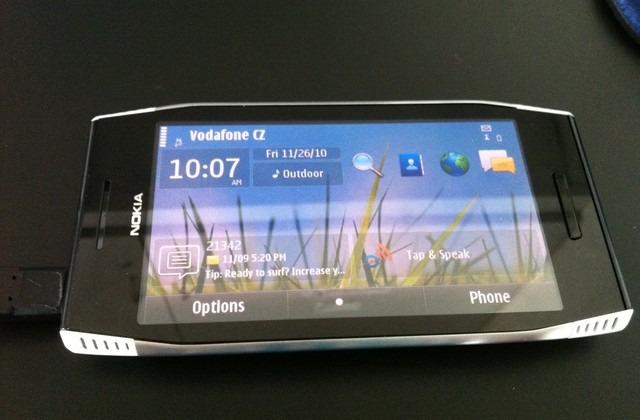 Nokia has reportedly axed plans to launch the Nokia X7 on AT&T, with insiders suggesting concerns over the amount of marketing and subsidy support the Finnish company felt it could expect from the carrier led to it pulling the plug on the deal. According to the WSJ, the X7 – which has been positioned as a gaming device in previous leaked information – will still be released in other markets. It's unclear if, as with the N8, Nokia will offer the X7 in the US as a SIM-free, unlocked device for the full handset selling price.
The decision leaves Nokia's North American strategy again looking patchy, with the company generally relying on unsubsidized devices in a market that has shown itself reluctant to adopt full-priced phones. The X7 is expected to make its debut at Mobile World Congress next month, but without the AT&T hype that had been predicted. The smartphone has a capacitive touchscreen and runs the Symbian OS.