AT&T Nokia Lumia 920 hands-on and first impressions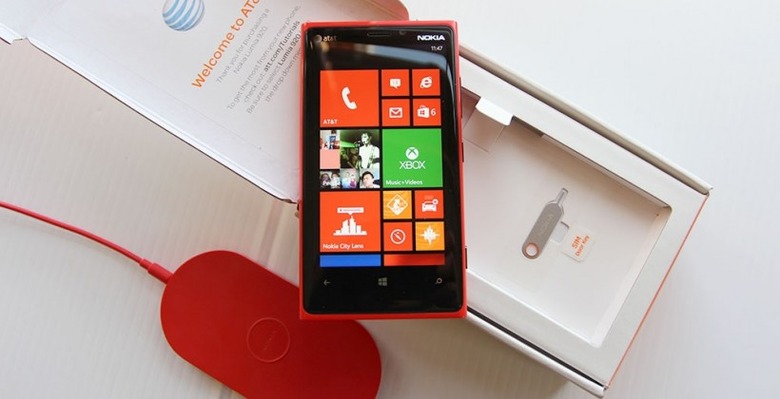 The Nokia Lumia 920 has finally arrived, complete with AT&T's 4G LTE data speed and Windows Phone 8 in its final iteration. This device has a 4.5-inch display with 768 x 1280 pixel resolution, making this a massively dense 332 PPI machine, and has no less than Corning Gorilla Glass 2 up front to protect it. Under the hood we've got the most advanced mobile operating system Microsoft has ever produced backed up by a fabulous Qualcomm Snapdragon S4 dual-core processor clocked at 1.5GHz – it's quick!
This device feels just as great to hold as each of the Nokia devices produced before with the same body – pillowy, round edges yet secure and solid throughout. The back is made entirely of hard plastic – here in red, but coming in several colors in the end, while the front is that one single Gorilla Glass 2 panel you'll just want to rub up against your cheek its so smooth; there's just something about those round edges. The top and the bottom of the device are flat and contain a couple of rather impressive speakers and a microUSB port on the bottom and a SIM card tray and single centered headphone jack at the top.
The right side of the device has a set of three buttons – one near the bottom (or the right side if you're holding it landscape) controls the camera, while the other two are made for power/lock and volume control. The left side of the device has no buttons or ports of any kind. The back of the device also has a camera that's drool-worthy: Carl Zeiss and Tessar 2.0/26 packing gear with a dual-LED flash to back it up. This camera also works with PureView technology and a host of software features that make it unique – we'll be presenting a full section on this part of the device in our full review.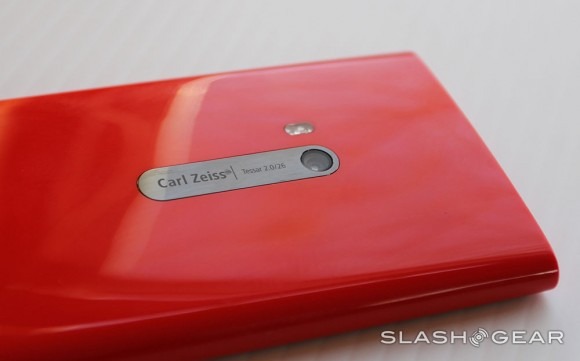 The software inside this device is extremely swift. The only loading times that we've noticed thus far have been in starting up a game for the first time and in waiting for a data connection – on the other hand, AT&T 4G LTE has been rather responsive on the whole. The display, too, has been suitably impressive – though the glare from the glass might give you a bit of trouble outdoors, the brightness should back you up even in near-direct sunlight.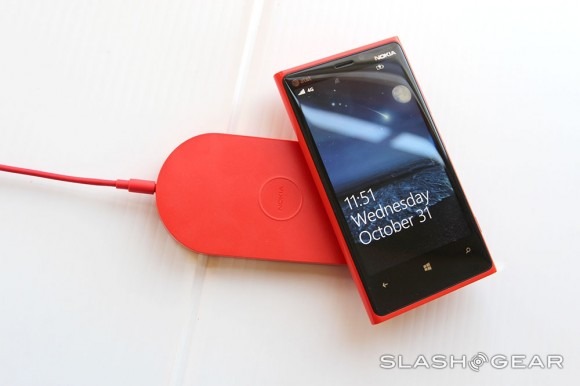 We'll be giving this smartphone a full rundown in review form soon – for now, let us know everything you want to know about the AT&T Nokia Lumia 920 and we'll do our best to cover it all!