AT&T Nokia E71x smartphone spotted in wild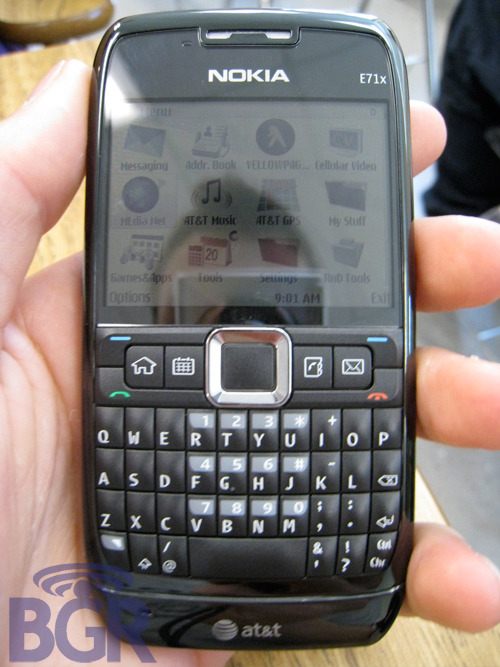 Nokia's E71 smartphone is coming to AT&T, in the shape of the imaginatively-titled E71x.  The S60 handset was first tipped to be coming to the carrier back in February; exact specifications, including what may have changed in the process of being branded, are unclear.  Untampered with, the E71 is a quadband GSM device with dualband 3G HSDPA, a 2.4-inch display and full QWERTY keyboard, complete with WiFi b/g, Bluetooth 2.0+EDR and GPS.
What looks to be added is AT&T Music, AT&T GPS, a viewer for the carrier's Cellular Video streaming media service and MEdia Net.  The E71 as standard has 110MB of internal storage, expanded via MicroSD card, and supports Exchange email synchronization.
The Nokia E71x is expected to be priced at $150 subject to a new two-year contract with AT&T.  No word on release date, but we would predict sooner rather than later.