AT&T Nighthawk mobile hotspot claims up to 2x LTE speeds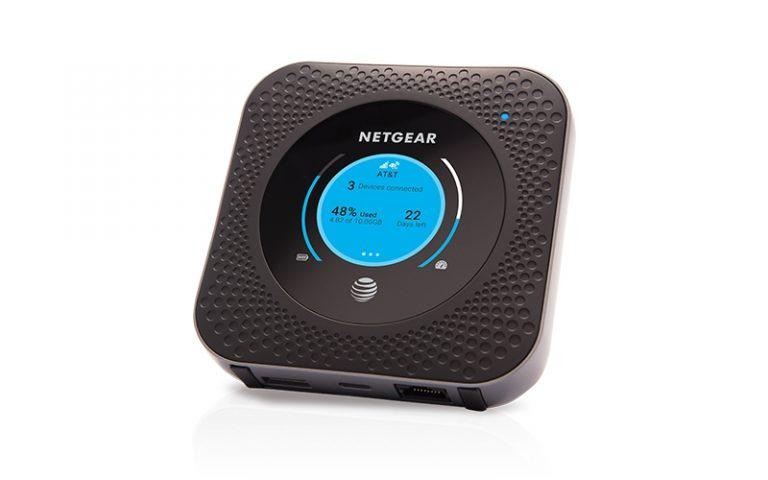 AT&T has a new speedy mobile hotspot router, the AT&T Nighthawk, and while it may continue the carrier's "5G evolution" fudge, you might not mind so much when you see the speeds. The Netgear-made hotspot could deliver speeds up to twice as fast as regular LTE, AT&T claims, though there are some big provisos there too. Most importantly, it'll depend on where you are.
AT&T announced 5G Evolution earlier this year, and promptly ran into a storm of criticism for its terminology. Despite what the name might suggest, 5G Evolution isn't, in fact, based on actual 5G. Instead, it's relying on 4x4 MIMO antennas and 256 QAM (quadrature amplitude modulation), features which other carriers have already deployed as part of their LTE-Advanced and LTE-Advanced Pro networks.
Unsurprisingly it didn't earn them many fans at other networks, with T-Mobile being particularly scathing over the so-called "fake 5G" AT&T was offering. Still, if you're in one of the roughly 20 or so cities the carrier plans to launch "5G Evolution" in by the end of this year, you could still get a neat bump in speeds over what you've been seeing from your current LTE device.
That pays particular dividends when you're talking about a mobile router, which is of course intended to share its data connection with multiple other devices. In the case of the AT&T Nighthawk, that's up to 20 other WiFi-connected phones, tablets, laptops, or anything else that wants to get online. There are a few other features that many mobile hotspots don't offer, too.
For instance, there's a microSD card slot and a USB port, allowing you to plug in external storage and share any media on there across the WiFi network. An ethernet port turns the Nighthawk into a regular router, saving on cellular data if you have access to an alternative, wired connection. There are grown-up router features like content filtering, scheduling, and access control, too.
As for battery life, AT&T says you should get up to 24 hours. That's based on its own tests streaming YouTube for an hour, then letting the Nighthawk sit idle for 30 minutes, and then repeating the process until the mobile router's 5,040 mAh battery expires. Alternatively, you can use the USB port to plug in a smartphone to recharge it.
AT&T says sales of the Nighthawk will kick off on Friday, initially priced at $49.99 with a new, two-year agreement. You're looking at a minimum of $20/mo in data costs, too. If AT&T isn't your preference, it sounds like while the Nighthawk is a carrier-exclusive for the moment, that won't always be the case, so a little patience may work in your favor.
MORE AT&T