T-Mobile 5G arrives nationwide in 2020 -- carrier lambasts AT&T over 'fake 5G'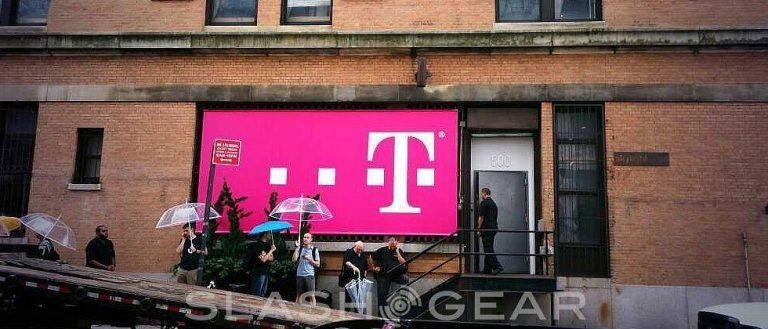 Talk about 5G networks has been increasing, and most of the big carriers have at least mentioned the technology. Latest among them is T-Mobile, which has called out its two biggest competitors over what it feels are inferior and/or sketchy 5G claims. The Uncarrier goes so far as to accuse AT&T of peddling a 'fake 5G' network, the latter carrier's so-called '5G Evolution' offering. Amidst it all, T-Mobile made a big claim: it plans to offer a legit 5G network, and that network will be available nationwide in 2020.
T-Mobile started its announcement with a nice long rant, saying, "5G is the buzziest of buzzwords in wireless right now. And, that's a problem. The carriers are fueling the hype to create tons of confusion.' It then goes on to point firmly at AT&T and its recently announced '5G Evolution,' a supposed 5G offering for select phones in select places.
As has already been pointed out many times, AT&T 5G Evolution isn't a 5G network at all, and in fact is based on technology that T-Mobile itself started offering last year. That has led to the offering being dubbed 'fake 5G,' a term T-Mobile is more than happy to parrot. Actual 5G network technology is still a work in progress and isn't something people should expect to get access to in the present or near future.
"Listen, 5G is going to be AMAZING," T-Mobile says. "It's a LOT more than #Fake5G and Fixed 5G." The latter of that phrase refers to Verizon's own not-really-5G plans. The Uncarrier then goes on to point out some expected benefits of 5G, such as faster speeds, lower latency, better battery life on devices that use it, and more.
T-Mobile says that, assuming all the many processes that need to happen first happen on time, it will start the development of its own nationwide 5G network in 2019, and that the network should then rollout to customers from coast-to-coast starting in 2020. The company plans to dedicate part of its newly acquired 600MHz spectrum to LTE and the rest to 5G. Things like prices and data limits that will accompany 5G is still unknown at this time.
SOURCE: T-Mobile