AT&T myWireless Mobile account app for iPhone released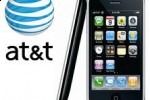 AT&T have navigated Apple's App Store submission policies to release their own software for the iPhone, which promises closer control over AT&T accounts and the ability to add new features.   AT&T myWireless Mobile will also come in handy for travelers insisting on using their iPhone abroad; previously users have complained about higher than expected roaming charges, but with the app displaying a running total of data and call use there's less excuse for not knowing exactly what you owe.
myWireless Mobile will allow users to view their monthly bills and pay them off, check on usage of all billable features (voice, data and messaging) and browse AT&T's catalog of bolt-on features.  The carrier is obviously hoping that the tap-happy shopping spirit that has made the App Store so successful with iPhone users will continue through to their add-on plans.
Family accounts are also supported, and payments can be made through existing accounts, via credit cards or by setting up new accounts directly through the app itself.  AT&T myWireless Mobile is a free download from the App Store; you'll need to have signed up with the carrier's desktop service first. 
Press Release:
AT&T Introduces Free 'Mywireless Mobile' Application on Apple App Store

iPhone Customers Can View Data and Voice Usage, Manage Bill Payments, Add New Wireless Features and More

AT&T* (NYSE:T) today announced the availability of its AT&T myWireless Mobile application on the Apple App Store. AT&T developed the application to allow iPhone customers to manage family and individual accounts directly from their iPhone anytime, anywhere.

Supplementing AT&T myWireless, a popular service through www.att.com used today by millions of AT&T customers, the Mobile edition for iPhone brings greater ease and simplicity to virtually all elements of account management. The app's primary functions include:

Bill and Pay – View monthly bill in full and make one-touch payments

Voice and Data Usage – View all voice and data usage, including text messages

Features – Browse and manage bolt-on features, including new texting plans and more

"Our goal is to make the AT&T experience seamless and easy, and as much about the customer as possible," said David Huntley, senior vice president, eCommerce & Sales Centers, AT&T Mobility and Consumer Markets. "Our new AT&T myWireless Mobile app gives iPhone customers more freedom to manage, customize and update their wireless voice and data needs whenever and wherever. Customers can view minutes, add new features, update payment information and download their entire bill with added ease plus peace-of-mind with anytime, anywhere access."

New Ease, Hands-On Account Management

Among other capabilities, AT&T myWireless Mobile will allow password-authenticated iPhone customers to actively view all account billing details, including:

Last payment amount and date

Current balance and due date

Full bill in PDF format

Customers can also manage a range of payment needs using AT&T myWireless Mobile, including making full or partial payments, and selecting payment methods and preferences such as previously used checking accounts and credit cards. Customers can also set up new payment preferences, directly from their device, through the application.

For parents managing several AT&T accounts within a family plan, myWireless Mobile provides easy access to both voice and data usage across accounts. For example, parents can view voice minutes as part of Anytime, Night & Weekend, Mobile to Mobile and Rollover usage; plus, view current data usage and text messages, including both sent and received texts. Account information is available for both family and individual accounts.

AT&T myWireless Mobile also offers convenient access to several AT&T features such as AT&T Smart Limits for Wireless, and texting and data plans. Through the app, iPhone customers can explore and learn more about available features, plus easily add or remove features to and from their current account.

Once AT&T myWireless has been downloaded on iPhone, to access account information, customers must already have an existing myWireless service established via www.att.com. The same username and password will provide account access on iPhone.

The AT&T MyWireless Mobile app is available for free from Apple's App Store on iPhone 3G or at www.itunes.com/appstore/

*AT&T products and services are provided or offered by subsidiaries and affiliates of AT&T Inc. under the AT&T brand and not by AT&T Inc.