AT&T Motorola MOTOSPLIT Android phone tipped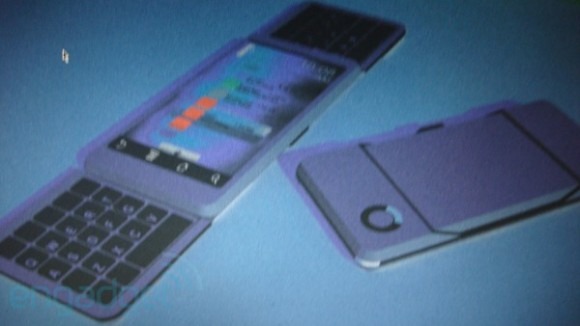 Give it time and the pull-out-split-keyboard design keeps bubbling to the surface, less popular certainly than traditional sliders and clamshells but seemingly something every mobile device manufacturer simply has to try.  According to Engadget's tipsters, you're looking at a render of the Motorola MOTOSPLIT, set to arrive on AT&T's network in Q3 2010 bearing a distinctive split QWERTY keyboard design.
Full specifications are unknown, aside from that the MOTOSPLIT is expected to use Qualcomm's 1GHz Snapdragon processor.  That would put it on the same footing as the Google Nexus One, though with perhaps easier text-entry than the earlier device's on-screen keyboard.
Otherwise it seems to be the display section (and softkeys) from the Motorola DROID and a very narrow chassis that has us wondering about undue flex during use.  Of course, plenty could change between this render and Q3 2010.
[via Android Community]