AT&T Motorola BACKFLIP lands March 7th for $100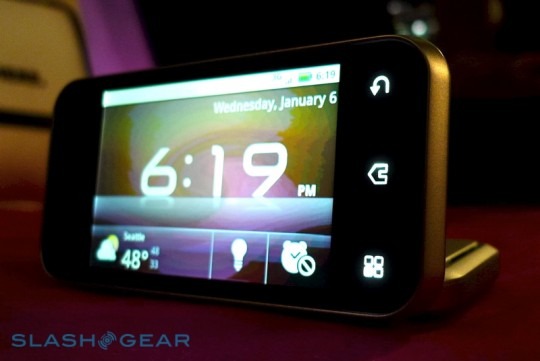 AT&T have announced availability for the Motorola BACKFLIP, the distinctive folding Android smartphone announced at CES 2010 last month.  As of March 7th, would-be AT&T subscribers will be able to pick up the MOTOBLUR-equipped touchscreen smartphone, which will be priced at $99.99 after a $100 mail-in rebate and assuming a two-year agreement.
The BACKFLIP, like several other devices in Motorola's Android range, has a full QWERTY keyboard; however, rather than sliding out, the 'board rotates around and folds flat against rear of the smartphone, with the keys facing out.  The 5-megapixel camera is embedded into it too, and while it may look like it leaves the buttons potentially prone to damage, Motorola's demo team have been running their keys and other sharp objects across the phone here at MWC 2010 this week with no sign of harm.
There's also 7.2Mbps 3G support, along with WiFi and Bluetooth, while MOTOBLUR pulls in various social network feeds and combines them into a central desktop widget.  More information in our hands-on video below.
Motorola BACKFLIP hands-on:
[vms 7ca7459bcf75fbd024e0]