AT&T Motorola Atrix HD gets official [UPDATE: Pulled!]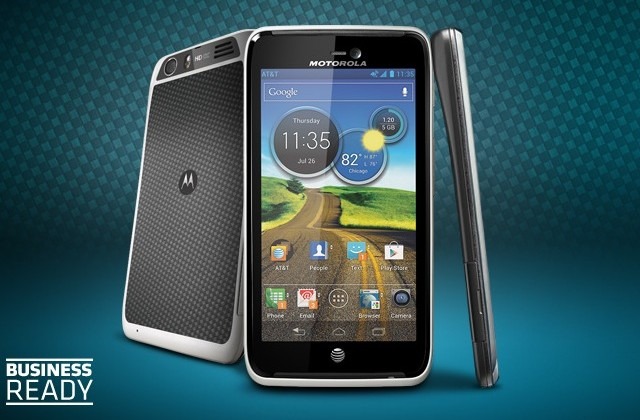 Motorola's Atrix HD has been officially revealed, showing up on the company's site with a 4.5-inch 1280 x 720 HD Colorboost display, LTE, and a 1.5GHz dual-core processor. The new Ice Cream Sandwich smartphone has an 8-megapixel camera on the back and a 1.3-megapixel front camera, along with Motorola's own SMARTACTIONS software on top of Android 4.0. [UPDATE] This device has been pulled from Motorola's site for now, but expect it soon through our Motorola Atrix HD portal!
Inside there's 8GB of user-storage and a microSD card slot, along with a 1,780 mAh battery. The Atrix HD measures in at 69.9 x 133.5 x 8.4 mm and weighs 140g, and is apparently clad in a soft-touch plastic, though we're not entirely convinced by the two-tone color scheme (thankfully you can get it in regular titanium finish instead).
You also get mobile hotspot functionality – for up to five tethered devices – together with microUSB, HDMI, Bluetooth 4.0, GPS/aGPS, a 3.5mm headphone jack, and the usual bevy of sensors such as an accelerometer, proximity and ambient light. It's splash-resistant and uses Kevlar for increased ruggedness, along with a Gorilla Glass fascia.
Motorola is seemingly aiming the Atrix HD at business users, with the Webtop app – which, with an HDMI display and Bluetooth peripherals, turns the phone into a PC replacement – coming preloaded. No news on when it will go on sale, though the AT&T logo would seemingly confirm the carrier it's headed to.
[Thanks to everyone who sent this in!]