AT&T Motorola Android smartphone with MOTOBLUR confirmed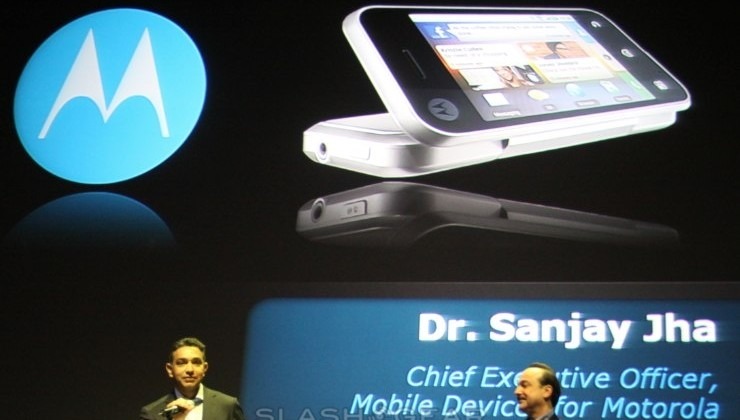 AT&T's first Motorola Android smartphone has been confirmed, and it's the handset we've previously known as the MB300 Backflip.  The handset runs the MOTOBLUR social networking interface, and has a distinctive hinge together with a backward-facing QWERTY keyboard.
The Android smartphone will be exclusive to AT&T, and released at some point in the first half of 2010.  According to today's press event, in fact the Motorola phone will arrive ahead of the Dell Mini 3 and the Android HTC handsets also confirmed for AT&T; we still don't know pricing, however.
What we do know is that the Motorola device is at a ready enough stage for the company to be handing them out to developers attending the conference.  Still no confirmation on the exact name of the smartphone; right know we know it as backflip.