AT&T MiFi 2372 Review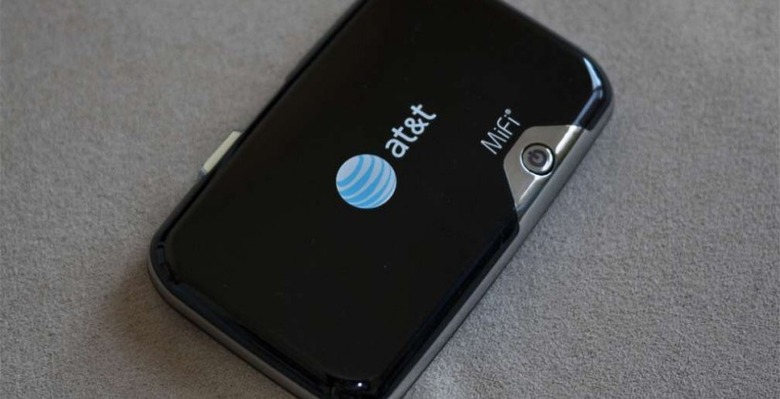 It's taken AT&T long enough to push a MiFi mobile hotspot out of the door, but finally the AT&T Novatel Wireless MiFi 2372 is available. As with the original MiFi units, the premise is straightforward: take one 3G connection and share it between a number of WiFi devices. Still, with 4G mobile hotspots on the market, and many smartphones offering integrated hotspot functionality, is the AT&T MiFi 2372 too late? Check out the full SlashGear review after the cut.
Hardware
There's not a huge amount of difference between the MiFi 2372 and the original GSM MiFi 2352 we reviewed a couple of years ago. Inside the small, glossy box – 2.44 x 3.86 x 0.60 inches and 2.86 oz – is a UMTS/HSPA modem good for up to 7.2Mbps downlinks and 5.76Mbps uplinks on AT&T's 3G network, together with a WiFi b/g router that shares out that connection between up to five other devices. That might be an iPad, a notebook, a portable games console or even a phone; basically, as long as your gadget has WiFi it should be able to get online via the MiFi.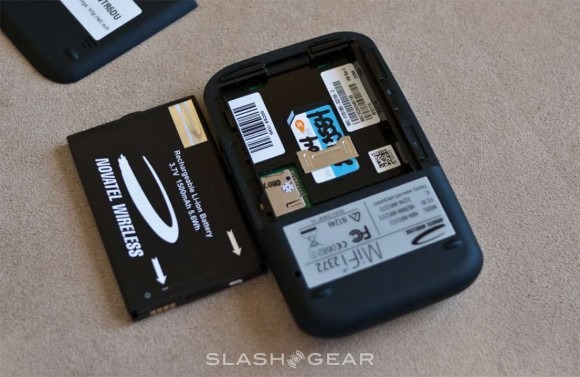 Unlike the original CDMA MiFi units, the AT&T version also gets GPS functionality and a microSDHC card slot, the contents of which can be accessed by any of the WiFi-connected clients. It basically turns the hotspot into a tiny, portable NAS. Finally, there's a rechargeable, replaceable 1,500 mAh battery, which AT&T reckon is good for up to 4hrs use, and a microUSB port to recharge it.
Software
While many of the mobile hotspots we've seen of late have included small displays to show network, battery and device status, the MiFi 2372 falls short of that complexity. Instead, the power button changes color to indicate connectivity and battery status; green, for instance, means it can only connect at GRPS or EDGE speeds, while blue or violet mean UMTS or HSPA is available. A second LED shows WiFi status.
To make up for that shortcoming, there's an AT&T-branded landing page hosted by the MiFi itself, and accessible by visiting http://att.mifi on a WiFi-connected device (the default SSID and network key are printed on a label on the underside of the unit). The default "guest" page shows battery, network and GPS status, along with customizable widgets for things like weather forecasts (based on GPS position or your choice of location) and a geographic search with Google Maps powered data.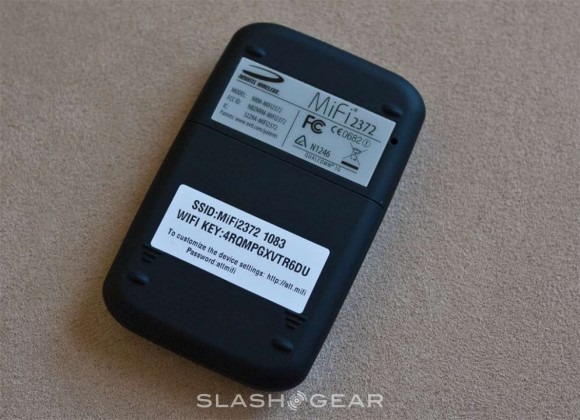 Log into the admin area and there are more widgets and access to the MiFi's settings – things like changing the admin password, SSID, encryption (up to WPA2) and the like – together with the ability to send and receive SMS messages. It's a definite advance over the somewhat basic UI of the original MiFi units, though we'd like to see Novatel Wireless and AT&T expand the number of widgets on offer there's a third-party SDK available, but so far take-up has proved underwhelming from a consumer perspective.
Performance
The exact speeds you'll see with the MiFi 2372 will of course depend on the strength of AT&T's network wherever you are, but we can't really fault the Novatel hardware. Though it would be useful if it supported HSPA+ for 14.4Mbps and above, AT&T's service at those speeds is still patchy at best. We observed download speeds ranging from 3-6 Mbps on average, while upload speeds came in at 2.5-4 Mbps.
Battery life, meanwhile, will depend in part on 3G signal strength, as well as reducing the more WiFi clients are connected. AT&T's 4hr estimate is based on sharing the MiFi's connection with a single device; in that situation, with 4-5 bars of service shown in the status page, we generally managed 3.5-4hrs of use before the MiFi expired. In a perhaps more realistic test with two or more clients using the connection, we were more likely to see 3hrs.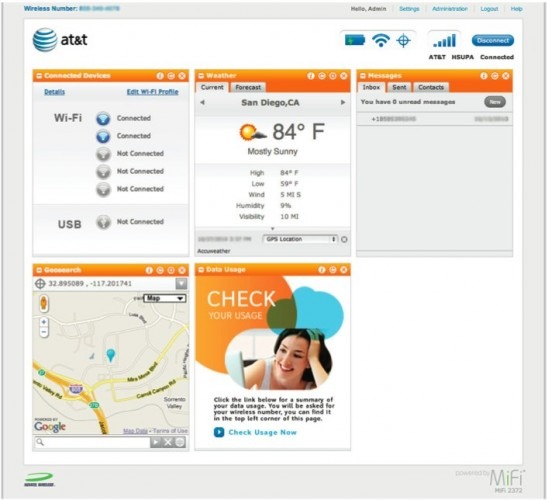 As we've notice on other MiFi units, the 2372 did show a tendency to reset itself – kicking us off the network in the process – if it got hot, usually a side-effect of simultaneously charging and using the MiFi at once. Leaving it to cool down for a few minutes fixed the problem.
Pricing
AT&T offer two ways of picking up the MiFi 2372, either on a new, two-year agreement at $49.99, or without a contract for $299.99. Either way, data plans are $35 for 200MB or $60 for 5GB, with each extra MB costing $0.10. There's a dashboard widget which will keep a running total of how much data you've used.
The 200MB plan is likely to be insufficient for most users, which leaves the $60 5GB as the probable choice. In contrast, AT&T offers smartphone users 2GB of data for on-device and tethering use for $45 per month, with each additional 1GB priced at $10. Use your iPhone 4 or Android device as a mobile hotspot, then, and it would cost you $75 for the same 5GB (on top of your regular voice plan).
Wrap-Up
There's no denying that a mobile hotspot is more useful on the move than a USB modem, with greater flexibility on what devices can take advantage of the connection. However, AT&T's data fees do mean that it can work out as an expensive way to get online; it's worth doing some basic calculations to see whether 3G-enabled versions of devices (like the iPad WiFi + 3G) will work out cheaper. We'd also recommend stumping for the off-contract MiFi, which while more expensive upfront does at least mean you can choose to cancel service the months you don't need it.
The absence of HSPA+ support and sub-4hr battery life are the key flaws of the MiFi 2372, but they're not unusual among mobile hotspots. The bigger challenge will be 4G hotspots, though you'd obviously need to live or work in an area served by 4G coverage to make the most of them, and battery life can be worse than for their 3G counterparts. A boosted battery would go a long way to improving the MiFI 2372, but the surprisingly useful microSDHC sharing and widget dashboard do mark it out among the competition. Just make sure you've worked out the numbers first to see if AT&T's plans do offer the best package for your needs.