AT&T LTE network to go live on September 18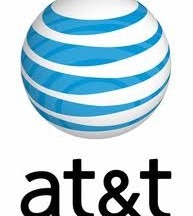 AT&T's LTE network will finally be launching on September 18, according to the carrier's CFO John Stephens. The date was revealed by Stephens during his appearance at the Bank of America Merrill Lynch Media, Entertainment and Communications conference. The network was originally set to launch sometime this summer, and although fall doesn't technically begin this year until September 23, we're getting awfully close.
Back in May, AT&T announced that its LTE network would first roll out to five select markets, including Atlanta, Chicago, Dallas, Houston, and San Antonio. The carrier expects its LTE service to reach 15 markets by year-end and has already launched some LTE devices such as the Connect Momentum 4G modem and the Mobile Hotspot Elevate 4G.
Additionally, the long rumored HTC Puccini tablet launched recently on AT&T as the HTC Jetstream and is expected to be the carrier's first LTE tablet. AT&T also expects to launch an LTE smartphone before the end of the year.
In contrast, Verizon is aiming to hit 175 markets with its LTE network by year-end and has already deployed 143 markets and is lighting up 26 new markets today.
[via Fierce Wireless]